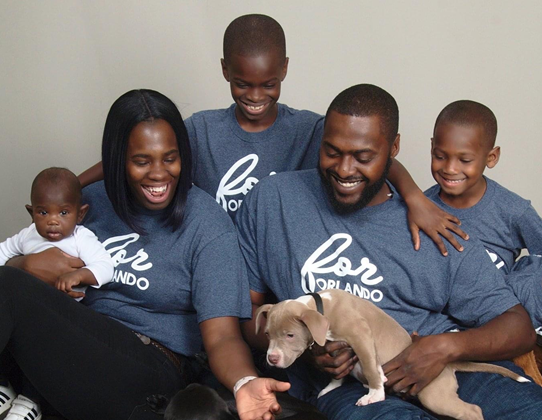 Editor's note: Juliette Harrell and her husband, Allen, found themselves in one of the worst situations a family could face: homeless, with children, and no resources for how to get back on their feet. Then the Orlando, Florida, couple found out about the Family Empowerment Scholarship Economic Options program for families on limited incomes.
They were able to place two of their children – 10-year-old Aiden and 6-year-old Amar'e – in a private school near their home. With the boys' education needs addressed, Juliette and Allen were able to focus on working toward financial stability. reimaginED senior writer Lisa Buie recently recorded a podcast with Juliette Harrell about the family's ordeal and their hope for a better future.
Here are excerpts from the podcast.
We got to a point where the cost of living was going up … At one point, we couldn't afford to live on just one income. Then I lost my job. We had to figure things out. How were we going to manage? We thought we had enough savings … we ended up being homeless. During that time of homelessness, me and the children were living in a coalition and (my husband) decided it would be best to move in with his mom. That was a really challenging time for us. We felt defeated.
Then one day, my husband spoke with a woman who told us about (the state scholarship) … he said it's based on your income. I said, 'Well, we don't have very much income.' I did the application and applied for the scholarship, and we were approved.
Being able to have a school that's so resourceful was vey helpful. We were able to save up money. They offered in the community classes in financial literacy. I was able to attend those classes. With that help, I was able to become more financially aware. We were able to find housing based on our income … We were able to purchase our first home.
The school the boys go to is in walking distance … Aiden is exceling, and the teachers are amazing. They're challenging him because he's very bright. With Amar'e … he's adjusting well. We're making sure he gets the resources he needs.
We are encouraged and thankful for the Family Empowerment Scholarship. It has really made a difference. I don't know where we would be without that resource.
To hear the full podcast, click here.