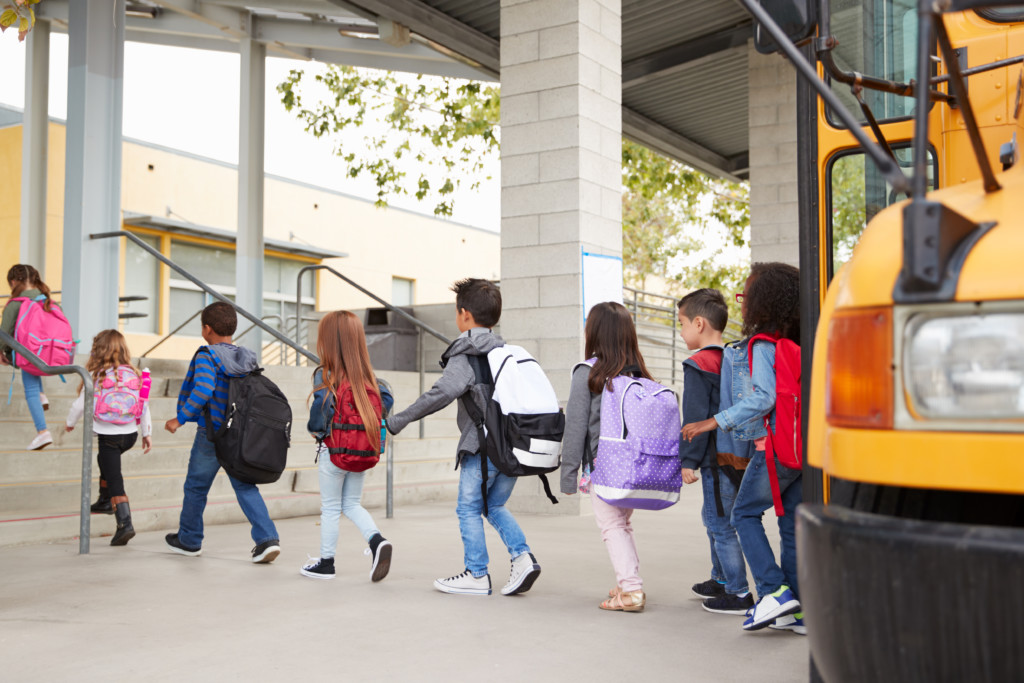 Editor's note: Emily Anne Gullickson, founder and CEO of A for Arizona, provided this commentary exclusively to reimaginED. You can hear reimaginED executive editor Matt Ladner conducting a podcast with Gullickson here.
Across the country, there have been countless stories this school year about school bus driver shortages and the impact that shortage is having on kids getting to school. While a new onslaught of abrupt cancellations and modified routes no doubt is an obstacle for parents, the reality is that transportation barriers for families have persisted for years.
The issue is exacerbated in Arizona due to robust district open enrollment and public charter school systems, making it even more difficult for families to find accessible and reliable K-12 transportation to deliver their children to the school that best meets their needs.
Public school transportation is expensive, bureaucratic, and cumbersome. We have a system that is completely antiquated, largely in the same form when it was established nearly 80 years ago. Nationwide funding formulas operate as if kids and families are all still attending their assigned school within neatly designed and restrictive attendance zones.
But in Arizona, where nearly one out of every two students attend a public school other than the neighborhood district school to which they were assigned, the system is broken.
Ridership has plummeted over the years and has continued to plummet with pandemic enrollment declines. Many public school leaders rightfully have been hesitant or restricted from trying something new or innovative due to fear of losing funding often coupled with lack of permission as a result of overregulation.
Needless to say, changes to our K-12 public transportation system are long overdue. But rather than put a Band-Aid on a failing system, Arizona chose to move forward in the 2021 legislative session with meaningful change prioritizing equity and opportunity.
In K-12 education, we are notorious for swinging the pendulum from one one-size-fits-all idea to another. Some experts believe it is time to get school districts entirely out of the business of transportation and let an organization or governmental body run point on all K-12 transit needs.
In a metro city with roughly 750,000 students, leveraging district, magnet and public charter choice as well as other educational options, this sounds like a bureaucratic nightmare.
On the flip side, other experts loudly say just give 100% of the funding to parents in the form of a debit card and call it a day. Part of Arizona's new policy bundle empowers families to access direct in lieu of transportation grants from their public school to help cover driving costs, create carpools, leverage K-12 ridesharing opportunities, or access public transit options.
This is an important and critical option, but it is not a solution for every family.
Rather than force a single solution on the masses, Arizona is inviting and funding community solutions. The Arizona Transportation Modernization Grant Program, authorized by the state and administered by A for Arizona's Expansion & Innovation Fund, gives schools, local governments, and organizations the opportunity to rethink public school transportation.
This year, $20 million of state appropriations and federal stimulus monies awarded by Gov. Doug Ducey will be granted as seed funding to the best submissions that meaningfully improve access to reliable and safe transportation for district students using open enrollment or who attend public charter schools as well as proposals that support efficiency solutions and broader K-12 transportation innovations.
With nearly $54 million in requests to date, the competition is real – and inspiring. In the first round of grant submissions, 74% of applications came from entrepreneurial leaders in rural and remote communities, identifying additional options to transport students not solely reliant on yellow school buses.
Local leaders have brilliant approaches to solving Arizona's long-standing inadequacies in the K-12 transportation system. Our state is rich with transportation experts who never have been given the opportunity to innovate without facing funding penalties; nor have they been provided the runway to cross-collaborate with organizations, cities, tribal communities, and the many public schools at the table.
Meanwhile, Arizona has benefited from a steady influx of brilliant engineers, technology wizards and strategists from Silicon Valley as well as home-grown entrepreneurs ready to change the way we transport K-12 students, drive down costs, enhance safety and prioritize efficiency.
Non-profits are leaning in too, as many K-12 students engage and thrive with night classes, microschools and evening learning hubs. As more schools embrace new seat time flexibilities that will modernize when, where, and how learning can occur, operating a one-size transit solution around a single bell schedule per site is no longer reality.
These modernization grants are serving as a catalyst to tearing down long-standing access barriers so that every Arizona family has meaningful public school options to serve their child's unique needs. The initial portfolio of finalists will be announced by A for Arizona in early November and will be models to watch.
We look forward to learning what is working, what parents do and do not want, and what must be protected at all costs in our next-gen bundle of transit options for K-12 students.