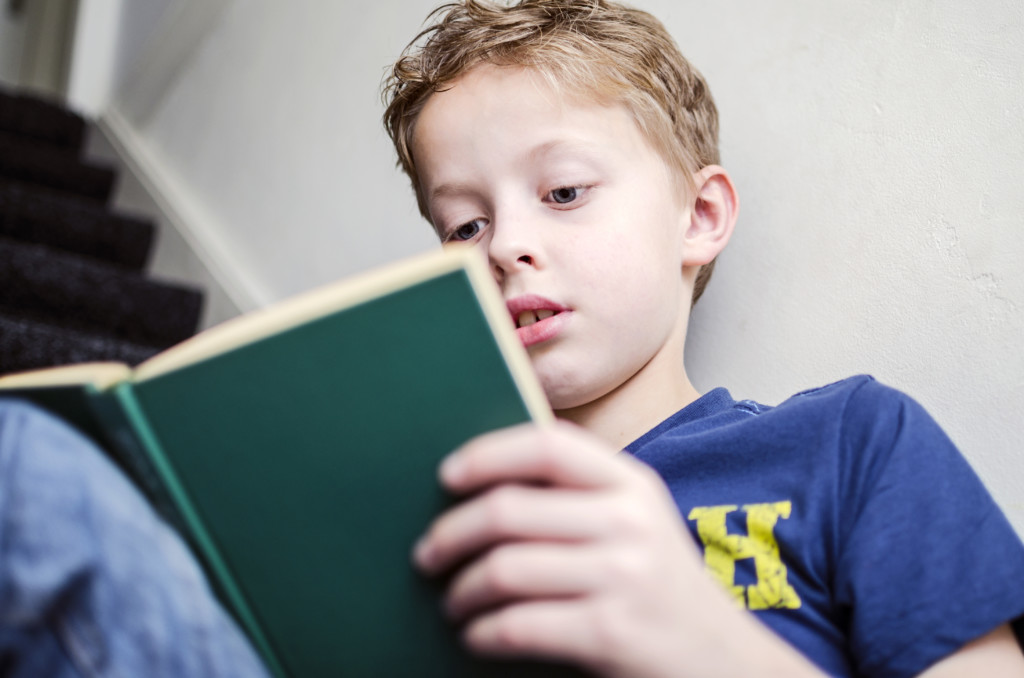 When Laura Negroni needed help boosting her daughter Natalia's state reading test scores a few years ago, she turned to the Florida Reading Scholarship Account, which provided her with $500 she could spend on devices and tutoring services. (The Reading Scholarship Account program is administered by Step Up For Students, which hosts this blog.)
The iPad that Negroni chose gave Natalia access to books and educational games that improved her reading skills and brought her up to Florida standards.
Starting in December, an estimated 500,000 students like Natalia will get access to even more reading resources through the New Worlds Reading Initiative, a groundbreaking program approved by the Florida Legislature during the 2021 legislative session.
Outlined in HB 3, the program and other literacy initiatives were part of Florida House Speaker Chris Sprowls' legislative agenda, which included HB 7045, the largest expansion of a school choice program in the nation.
"We cannot overstate the profound impact teaching a child to read will have on their future success," Sprowls said while promoting the program at an event last summer featuring Gov. Ron DeSantis. "Not only do we open them up to new worlds and ideas, we give them the tools to expand their imagination, foster their curiosity and ultimately chart their own destiny.
To understand why lawmakers saw the need for the program, look no further than 2021 reading scores on the state's standardized test, where 45% of third graders scored in the bottom two categories. A score of at least 3 is required for a passing grade.
Overall, 54% of third graders passed the spring reading exams compared to 58% in 2019, a troubling statistic based on education research. A long-term study by the Annie E. Casey Foundation found that students who were not proficient readers by the end of third grade were four times more likely to drop out of high school than those who were proficient.
While some of Florida's decline was attributed to pandemic learning losses, state lawmakers cited the need for urgency for the state's workforce to remain competitive.
"If we don't take aggressive new steps and just continue with current trends, it will be 230 years before every Florida student is reading on grade level," Sprowls said in his opening remarks as house speaker.
Sponsored by state Rep. Dana Trabulsy, R-Fort Pierce, and signed into law on June 29, the program is the first statewide book delivery service for Florida's struggling early readers. It is open to traditional district and district charter school students in kindergarten through fifth grade who are reading below grade level.
Eligible families who sign up now will receive one free hardcover book each month starting in December. Support material for parents will be included with each book.
Families can choose books at their child's grade level from several genres including humor, adventure, art history and science that will be available in English, Spanish, Haitian Creole, Braille and large print. Among possible titles: "I Am Enough," "Charlotte's Web," and "Hidden Figures," based on the Florida Department of Education booklist embedded within the B.E.S.T. Standards.
"It's critically important for Florida's children to develop reading skills at an early age for them to be successful at school and in society," Trabulsy said in July. "Through the New Worlds Reading Initiative, we give students and parents books and resources to partner with teachers and schools in achieving literacy goals."
The $270 million program is funded by a combination of sources including $200 million in non-recurring funding for the 2021-22 fiscal year to be used to distribute books. Other revenue includes $71 million in federal COVID relief money designated to provide tutoring for students, literacy coach boot camps for tutors and others, and statewide progress monitoring for grades K-8 from the Florida Department of Education.
After January 2022, the bill provides credits against specific taxes under the New Worlds Reading Initiative Tax Credit and revises how corporate income taxes are applied under that initiative.
That funding will be similar to what supports the Florida Tax Credit Scholarship Program, which provides scholarships for families meeting income or other eligibility requirements to attend a participating private school.
The University of Florida Lastinger Center for Learning, a national education innovation hub whose stated mission is to create educational systems where every child and educator experiences high quality learning regardless of life circumstances, is administering the New Worlds Reading Initiative.
The Lastinger Center staff have spent the past two months preparing for the launch, said Shaunté Duggins, assistant director of the New Worlds Reading Initiative. They have conducted interviews and focus groups with several stakeholders across the state including families, district and community leaders, representatives from non-profit book delivery organizations, literacy leaders, and community partners. Families may soon hear and see ads in their communities and receive information from their child's schools and from community partners that Lastinger is working with to get the message out to those who are eligible.
"We have a phased approach to the project," Duggins explained. "We have an enrollment page on the website. We held informational sessions with district leaders two weeks ago.  The sessions were really well attended, and a number of leaders were able to contribute favorite book titles."
Her team is now working with a vendor to buy, store and distribute the books as well as to create a database to track enrollment. Additionally, the team has created media toolkits to help districts communicate with families.
"The toolkits are there to provide all the resources the districts would need to share the word: instructions in English, Spanish and Haitian Creole, phone scripts, social media assets, a QR code – and the list goes on," she said.