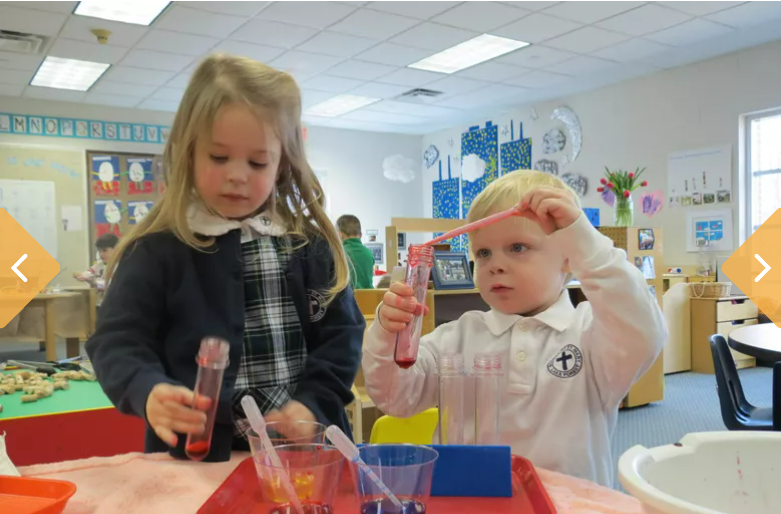 Editor's note: This commentary from Mark Glennon, founder and executive editor of Wirepoints, an independent, nonprofit company delivering original research and commentary about Illinois' economy and government, appeared Tuesday on the Wirepoints site.
Rarely is anything so popular yet so neglected by politicians as school choice for K-12 education.
The public has it right on what is a truly righteous cause. For society to honor its fundamental obligation to educate its youth, parents must be offered an alternative to catastrophically failing schools. Society's future demands it. Simple justice demands it. The state as a place to raise a family demands it. And it is indeed what it has often been called – a civil rights issue.
Polls and surveys consistently show overwhelming support for school choice, which has now reached all-time highs. A RealClear Opinion Research survey this year showed support for choice at 74% vs. just 16% opposed and 10% are unsure.
Support crosses party lines, with 83% of Republicans, 69% of Independents, and 70% of Democrats saying they strongly or somewhat support school choice. African-Americans, too, who disproportionately are forced into abysmal government schools, consistently say they want choice.
In short, "Education now rivals the economy" as the top issue for voters, which even the Washington Post had to admit.
It's no different in Illinois, which has only a tiny school choice program of sorts, a tax credit scholarship mechanism capped at just $75 million annually. Earlier this year, Gov. JB Pritzker proposed to reduce the amount of the credit. But polling showed that 61% of Illinois voters support the bipartisan program,  a  7-point  increase since October 2020,  including 71% of Black voters, 81% of Latino voters  and 67% of Democratic voters.
Pritzker lost. With significant opposition to the cuts from within his own Democratic Party, the program was maintained. It was the only time in memory that Illinois lawmakers stood up to the interest group opposed to school choice – teachers' unions.
Teachers' unions may be the obstacle to school choice, but it might be a mistake to confuse teachers with teachers' unions. A recent report by the conservative Heritage Foundation, based on a national survey it commissioned, found that teachers don't share all of the radical positions of their unions and concluded that reformers may find more allies than expected among rank-and-file teachers.
Multiple factors are contributing to demands for school choice. Enraged parents are fed up with political indoctrination and woke radicalism in the classroom. They saw teachers' unions standing in the schoolhouse door to keep them closed during the pandemic, and many parents remain angry about over-the-top COVID measures. They have seen school choice already working in many parts of the country, with more and more coming.
But the primary driver of demands for school choice is the abysmal performance of many government schools, and that failure is becoming particularly obvious in Illinois, especially Chicago.
Only 26% of Chicago public school 11th-graders can read and do math at grade level, as we recently reported. The district responded by dumbing down its standards, proudly announcing that 84% of students graduated from CPS in 2021 – a new record high.
Chicago is not alone. Abject failure is now common in government schools across much of Illinois. The Illinois Constitution says, "The State shall provide for an efficient system of high quality public educational institutions and services," but the state is simply not doing that.
Over the coming months we will be documenting that failure and addressing the details of how school choice can work. It is not a funding failure, as we have often shown. It is a failure that can only be corrected by providing direct funding to parents so they can choose the schools that work best for them. Former Chicago Public Schools CEO Paul Vallas explained it well when he joined Wirepoints' The Dialogue podcast recently.
School choice should be a top issue in next year's elections. Politicians will start listening if voters start demanding what they say they want.