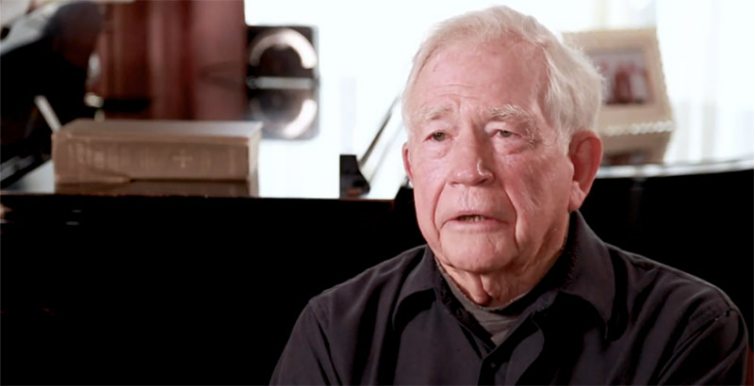 Editor's note: To read a comprehensive overview of Coons' efforts to change the face of education choice, researched and reported by Step Up For Students' director of policy and public affairs Ron Matus, click here.
On this special episode, recorded to coincide with the publication of renowned Berkeley law professor Coons' new book, "School Choice and the Human Good," he and Tuthill discuss Coons' more than 50 years of education choice advocacy on behalf of the poor and working classes.
A self-styled liberal from California, Coons and fellow law professor Steven Sugarman crafted a plan in 1978 that would have created more educational options for the parents of 4.5 million California students. As one reporter observed at the time, the plan would have taken a wrecking ball to the old order, installing a new one overnight.
Here's how a front-page headline in the Los Angeles Times described the plan:
The idea is called school vouchers … this particular form turned out to be too radical even for the 1960s, and it died aborning … Now, however, the voucher idea is alive again, but not just as a theory or a pilot experiment. A statewide initiative is being proposed to make California the first state to establish an entire system of voucher schools, including public, private nonsectarian and religious.
Coons and Tuthill discuss the remarkable twist of fate – the murder of education choice advocate Congressman Leo Ryan in the 1978 Jonestown Massacre – that changed everything. Coons also relates his experience with education icons such as Albert Shanker and Milton Friedman and his unshakable belief that giving less affluent families choice over their children's education is important for society at large.
"We have got to get the language straightened out. (Education choice supporters) are the liberals. You are opening up democracy for the poor. So long as people yell and scream at you as fascists because you happen to be for choice, let them look in the mirror …
"It is wrong to fight against (choice) on the grounds that it is a right-wing conspiracy. It's a conspiracy to help ordinary poor people to live their lives with respect."
EPISODE DETAILS:
Coons' background and how it led him to advocate for education choice
How Coons' experience with raising a family influenced his views on education choice and why he believes choice reinforces a successful family ecosystem
Coon's education debates with Albert Shanker and Milton Friedman
The 1978 California ballot initiative and how the murder of Congressman Leo Ryan at Jonestown changed the trajectory of education choice forever
How Coons views the present-day system of public education, particularly in the wake of the COVID-19 pandemic