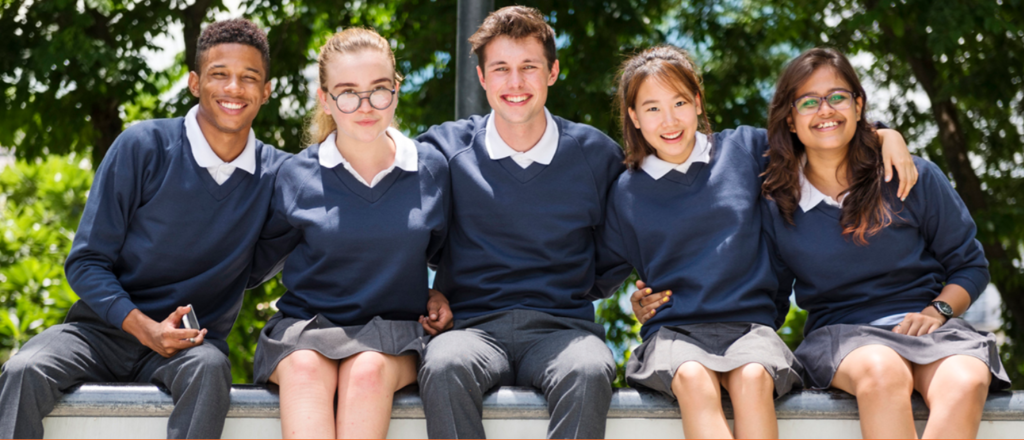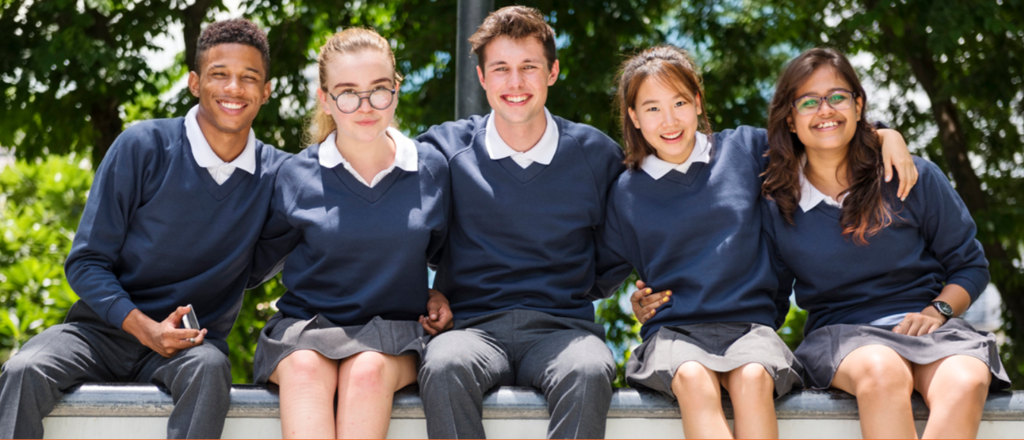 Catholic school enrollment in Florida rebounded this year following a nearly 7% decline at the start of the COVID pandemic.
According to newly released data from the Florida Conference of Catholic Bishops, enrollment grew by 4,610 students, or nearly 6%, during the 2021-22 school year.
"Even though we experienced a drop in enrollment in the first full year of the pandemic, we maintained relationships with our students and families," said Christopher Pastura, Superintendent of the Diocese of St. Petersburg. "When people felt safe again, it was natural for them to return."
This year, there were 84,233 students attending Catholic schools in the Sunshine State, including 9,236 pre-kindergarten, or younger, children.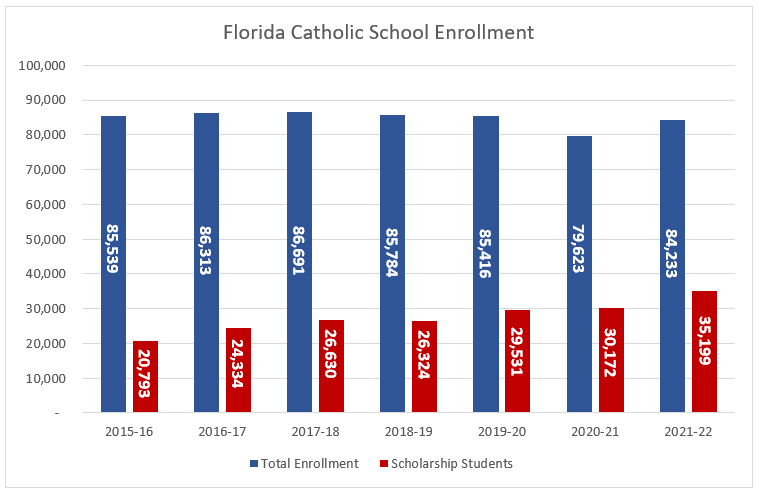 Except for a pandemic-induced dip in 2020-21, which rocked private school enrollment statewide, Catholic schools have remained relatively stable since 2015. Meanwhile, choice scholarship student enrollment steadily grew over the same time.
Scholarship students made up just 24% of Catholic school enrollment in 2015 but make up 47% of enrollment today. More than 75% of scholarship students (26,747) were on an income-based scholarship, while 13.4% of students (4,731) utilized a scholarship for children with special needs.
Florida is home to 237 private Catholic schools, with 222 enrolling students on scholarship. These Catholic schools employ more than 7,000 educators.
The Diocese of Miami is home to the largest concentration of Catholic schools and students with 63 schools and 32,412 students. Pensacola/Tallahassee is the smallest with 14 schools and 3,539 students.
According to the Florida Conference of Catholic Bishops, 9.1% of students are Black and 44% are Hispanic.  Eighty-two percent of students identify as Catholic, while 18% identify as non-Catholic.