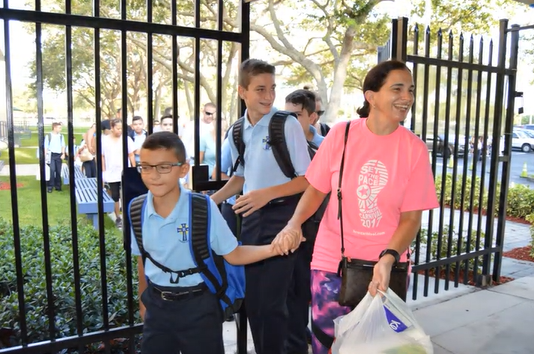 Editor's note: This commentary from Jim Rigg, cabinet secretary of education and superintendent of schools for the Archdiocese of Miami, kicks off reimaginED's salute to National Catholic Schools Week. Rigg heads a veteran leadership that oversees 57 Catholic schools, including a virtual school.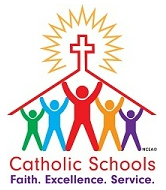 National Catholic Schools Week is upon us! This week, schools and families across the country join in a national celebration of excellence, tradition, and success of Catholic education.
Our Catholic schools represent the largest non-public network in the country, educating nearly 2 million students every year. We welcome students from an enormous array of backgrounds, and our graduates can be found in positions of leadership and prominence throughout the world.
This year, we have even one more reason to celebrate our Catholic schools. Enrollment is rising in most schools throughout Florida and is up overall in all seven of the Catholic dioceses. I have called this trend the "Great Registration", as record-breaking numbers of families join our schools for the first time.
I recently visited Archbishop Coleman Carroll High School in Miami. This year's freshman class nearly tripled over last year, and overall enrollment is the highest in nearly a decade. Holy Rosary-St. Richard Elementary School in Cutler Bay welcomed 88 new students this year, a rise of more than 25% from just five years ago. Many of our schools are reporting waiting lists for the first time in years.
Why are so many new families choosing now to join our Catholic schools? As I have spoken to new parents, several have cited the success of our schools in overcoming the myriad of challenges posed by the COVID-19 pandemic. Our schools pivoted quickly and successfully to virtual learning when the pandemic first started in 2020.
Since then, we have demonstrated that we can continue to provide an excellent education while implementing effective COVID protocols. Our schools have risen above the political and societal rancor, putting our focus on the education and faith formation of each student.
While the pandemic has represented hardship for so many families, it has allowed some parents to think more deeply about their child's education. As one new parent recently told me in an email:
"During the pandemic, we realized that our son's education has to be the top priority. We knew his current school wasn't working. We took the 'leap of faith' to enroll in a Catholic school, and our son is flourishing."
Of course, these efforts were bolstered by the expansion of available scholarship programs from the state of Florida. Through legislation passed in 2021, scholarships are now more available to families throughout our state. As a relative newcomer to Florida, I find it gratifying to live in a state that truly values the right of parents to choose the best school for their child, regardless of their economic circumstances.
In the end, I believe our enrollment increase is a reflection of the trust of our parents and guardians in the excellence, faith, and safety of a Catholic education. We are the anchor for many families during uncertain times. It is heartening (but hardly surprising!) that so many new families have joined us this year. National Catholic Schools Week may last for only seven days, but we celebrate a Catholic education all year long!