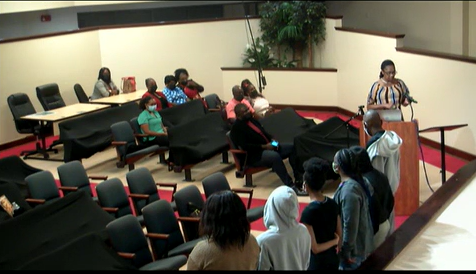 National School Choice Week, which this year runs Jan. 23 through 29, shines a spotlight on effective education options for children in grades K-12.
Be it public, charter, private, magnet, virtual, home school, learning pod or micro-school, all are celebrated, as the focus is on choice and parents' right to determine the best educational fit for their children.
Every January, participants plan tens of thousands of events and activities – such as school fairs, open houses, and student showcases – to raise awareness about school choice across all 50 states.
Many state and local governments also recognize National School Choice Week by approving resolutions or issuing proclamations. Among them was the Lauderdale Lakes City Commission, which approved a proclamation and recognized several school choice families during its Dec. 28 meeting.
The proclamation, signed by Mayor Hazelle P. Rogers, reads that "all children in Lauderdale Lakes should have access to the highest-quality possible education; and recognized that "Lauderdale Lakes is home to a multitude of high quality public and non-public schools from which parents can choose for their children, in addition to families who educate their children in the home."
The document also urges all residents to join the commission to "raise awareness of the importance of opportunity in education."
Parent Althea Graham thanked the commission for its support of school choice and said her decision to send her fifth-grade son to Piney Grove Academy in Lauderdale Lakes was one of the best she's ever made.
"I see him asserting himself as a leader, and I feel such pride in seeing his growth," she said.
You can watch a video of the presentation here. To learn more about National School Choice Week, click here.