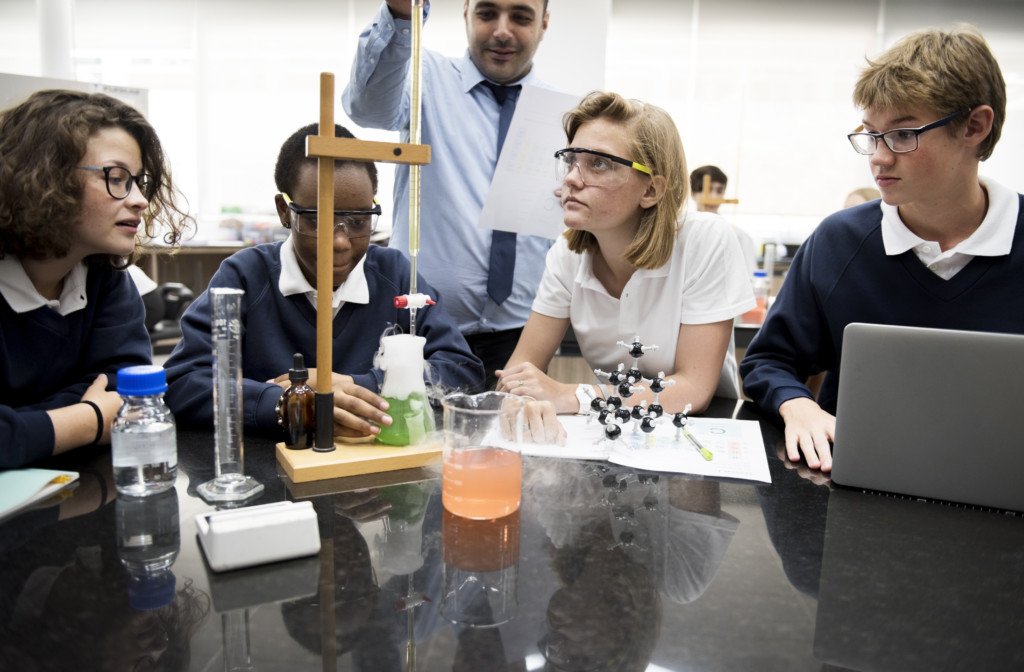 Last year, private school families celebrated legislation that created a $15.5 million state fund to cover the costs of private school students who participated in dual enrolment programs that allowed them to earn college credit in high school.
Supporters of Senate Bill 52 saw it as a restoration of fairness to a program that private school students were essentially shut out of since 2013, when a legislative change shifted the costs from colleges and universities to school districts. But no funding was put in place for private schools to participate without requiring families to bear the cost.
A law passed in 2018 did not spell out who would be responsible for private school costs and only continued to muddy the waters. After several attempts to approve a fix, lawmakers finally were able to get legislation over the finish line in 2021. For lower-income students who rely on state K-12 school choice scholarships, the opportunity to graduate from high school with up to two years of college under their belts was seen as a game changer.
Just a year later, that opportunity could be threatened by a provision tucked into Senate Bill 2524, an omnibus education bill with a clause that would limit private school reimbursements to courses taken outside regular school hours. Homeschool students, who are also covered by the fund, would not be affected.
Private school advocates have expressed concern because some dual enrollment classes are offered by high school teachers are also certified to teach college classes. The law passed last year did not exclude those classes from reimbursement.
"Unless schools can absorb these costs invoiced by colleges and universities, students will be limited to taking courses after the normal school day," said James Herzog, director of legislative services for the Florida Association of Academic Nonpublic Schools, an organization representing 1,300 schools with more than 300,000 students.
"Students will be forced to make hard choices such as working part time, playing sports, joining other extra-curricular activities or taking dual enrollment courses."
The association says such a change could negatively impact 700 schools serving 2,500 students. About 40% of students taking dual enrollment receive state scholarships, many of which are administered by Step Up For Students, the host of this blog.
The change also would place even more barriers to students with special needs or from lower-income families, whose parents would be forced to find transportation to colleges or universities, Herzog explained.
The association has encouraged its members to contact lawmakers about the bill, which is scheduled to come up on Senate floor today for a second reading before heading to a final vote. No such provision is included in any of the House education bills, so the chances of the provision surviving remain uncertain.
(You can watch the Senate session live starting at 10 a.m. by clicking here. A schedule of live streams is on the right side of the page.)
Herzog says the proposed restriction stems from a misunderstanding about how private schools are funded for dual enrollment. Public schools are reimbursed for classes taken at the college or university campus, but current law is silent about where or when nonpublic students take courses.
He said nothing precludes the colleges or universities from negotiating cost-sharing agreements with private schools if under current law, the demand for dual enrollment exceeds the funding that the legislature sets aside for private schools.
Some may interpret the current law as allowing private schools to double dip, Herzog said, but that doesn't take into consideration higher levels of taxpayer funding that are available to public school districts.
"Public school students generate several thousand dollars each in additional local, state or federal funding beyond the basic per-child funding of FEFP, the Florida Education Finance Program," he said.
Private school advocates hope they will be able maintain the momentum that last year's law created to expand participation rates, which had declined by 60% between 2010 and 2020 while rates for district schools and homeschools more than doubled.
Private school leaders say they don't to reverse gains in dual enrollment participation rates made possible by last year's legislation.
"I am disappointed to see legislation put into place that seems to be specifically targeting low-income minority children, preventing them from getting the dual enrollment experience that will make a huge impact in their lives," said Adam Gaffey, head of school at Robert F. Munroe Day School in Quincy, Florida, where 60 students representing about a third of the high school population participate in dual enrollment.
Of all Robert F. Munroe high schoolers, about 70% receive income-based state scholarships, and half are minority students. Many would be first-generation college graduates, Gaffey said.
"They do not have the financial means nor the time to attend classes outside the school day, nor are they able to afford the additional costs associated with dual enrollment without the current law that helps support them," he said.