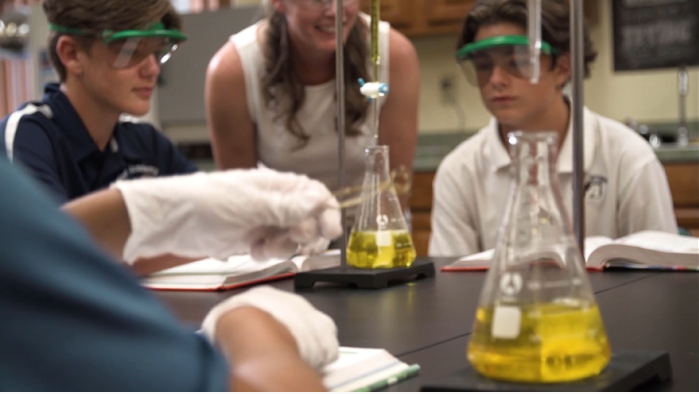 Editor's note: This article appeared Sunday in The Villages Daily Sun.
First Academy Leesburg is a ministry of First Baptist Church of Leesburg, but that doesn't mean every student who goes there attends that church, let alone is Baptist.
"I would say 20% of our students attend FBC Leesburg," said Greg Frescoln, administrator for First Academy Leesburg. "Another 60% attend around 80 different Protestant churches. We have students who are Catholic, Jewish, Buddhist, Hindu and Muslim. We even have students who consider themselves atheist."
But regardless of faith system or beliefs, Frescoln said, the students and their parents have one thing in common — a desire for a quality education.
"Parents know that their children are going to be cared for, and the kids know that they will succeed and be loved," Frescoln said. "A lot of our students and parents found out about us through word of mouth, they hear from the community."
First Academy is one of several religious private schools that dot the tri-county area. The schools offer an alternative to traditional public schooling, with an emphasis on faith-based programs and curriculums.
"We started in 1988 with 29 students from kindergarten through second grade," Frescoln said. "We now have 460 students from grades K-12. We will be graduating our 500th student next year."
"Train up a child in the way he should go, even when he is old he will not depart from it." — Proverbs 22:6
According to the Florida Department of Education, 1,681 religious private schools are listed in the state's Directory of Private Schools, which can be found at fldoe.org. Private schools are required by statute to complete an annual online survey to be included in the directory. However, it is possible that some schools have been omitted by the state.
To continue reading, click here.