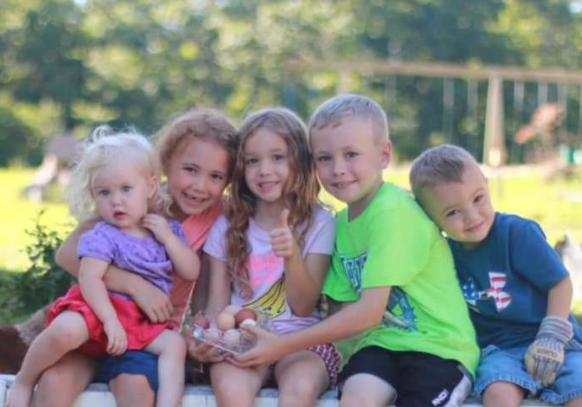 Editor's note: This feature story appeared Tuesday on The Lion, a publication of the Herzog Foundation.
Shannon Slee may not have known she would end up being a homeschooling, homesteading mom of five children – but she did know that her family someday would look different from the cultural norm.
"When it came time to start formally educating my children, I wanted the best of all worlds: the ability to speak into their lives spiritually, emotionally and intellectually according to each of their unique gifts and challenges, as well as to be able to oversee the influences that they are exposed to every day.
"Ultimately, I decided that no one cares about the wellbeing of my children more than I do, and that makes me the most qualified to pour into their lives through their education."
Shannon and her husband, Jordan, live on 39 acres in rural Ewing, Missouri, in a home they designed and built themselves. Jordan owns and operates his own construction company. Besides the house project, the couple has designed and built a workshop, chicken coop, children's playhouse and an enclosed deer stand.
The Slees have five children ages 3-10. The family has embraced homeschooling even though both parents grew up in the traditional public school system. For Shannon, homeschooling started as an exploratory area of interest and has blossomed into a lifelong passion.
Homeschooling may not be easy, but she says the family has no regrets: "Here we are, still homeschooling six years later, and wouldn't give it up for anything."
To continue reading, click here.