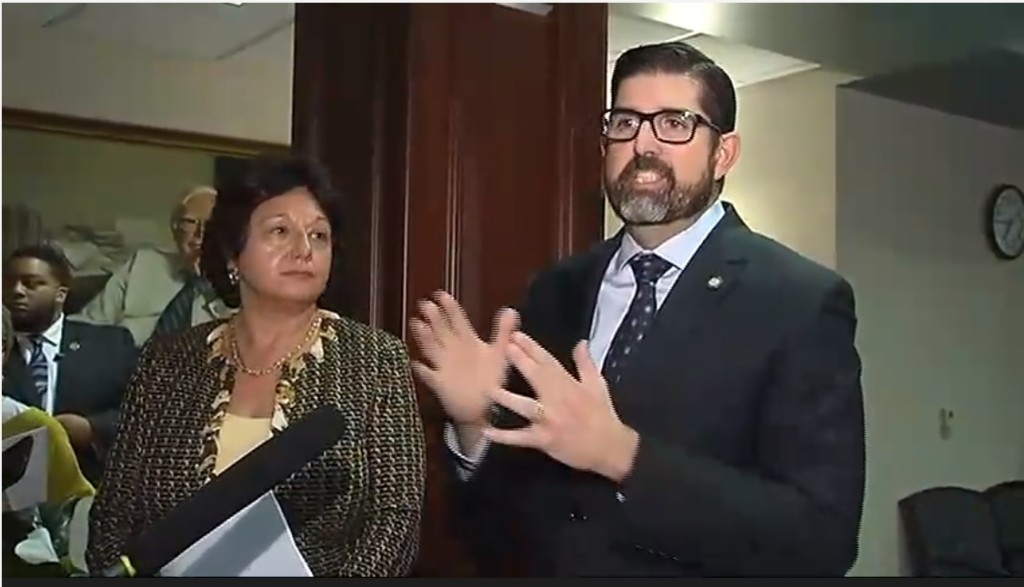 Editor's note: This article appeared earlier today on https://wusfnews.wusf.usf.edu/.
Soon-to-be Education Commissioner Manny Diaz has worn many hats in his career, starting with teaching geography, history, social studies and psychology at public high schools in Miami. Today, he's a Republican state Senator from Hialeah and works as vice president of Finance for Doral College.
Diaz is also a staunch supporter of school choice which he says is falsely equated as being against public schools.
Sen. Manny Diaz, R-Hialeah, says he remains a certified teacher in the state of Florida. Even though his career has taken him far from the public high school classrooms where he started. Diaz was recently recommended by Gov. Ron DeSantis to become state education commissioner.
He'll replace Richard Corcoran, who steps down at the end of this month. Diaz says while he's no longer in the classroom, the experiences stick with him.
"What I learned are the two most important things in a school are leadership—the person in charge, the principal, and the quality of teacher in the classroom. And when I say quality, I mean a well-rounded teacher that's not only able to connect with students, but incentivize them to get into learning, to get into discussions, to get them to critically think."
One of the reasons Diaz says he turned to the choice movement is also because of his experience in public schools. Diaz says he taught honors courses, and also worked with kids who were at-risk of dropping out. As an administrator, he also saw more of the parent side of things.
To continue reading, click here.