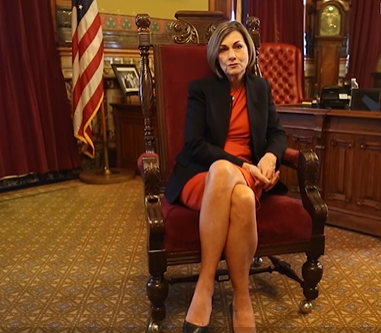 Editor's note: This article appeared March 30 on desmoinesregister.com
The Iowa Senate has passed one of Gov. Kim Reynolds' key education priorities — a bill to give families taxpayer-funded scholarships to pay for private school expenses — in a move that puts pressure on the House to act.
Reynolds, a Republican, has made the issue one of her top legislative priorities for the year. It's also proven one of the most controversial proposals in the Legislature. Democrats are universally opposed and say the measure will harm public schools. Meanwhile, Republicans are divided, particularly in the House, with some of their members expressing similar concerns.
The Senate passed the measure, Senate File 2369, on a 31-18 vote. Every Republican voted in favor except Sen. Annette Sweeney, R-Alden, who joined every Democrat in voting no.
"There is no one size fits all when it comes to student success," said Sen. Amy Sinclair, R-Allerton, the bill's floor manager. "And only parents — only parents — should be the ones to have the opportunity to determine their child's educational future."
To continue reading, click here.