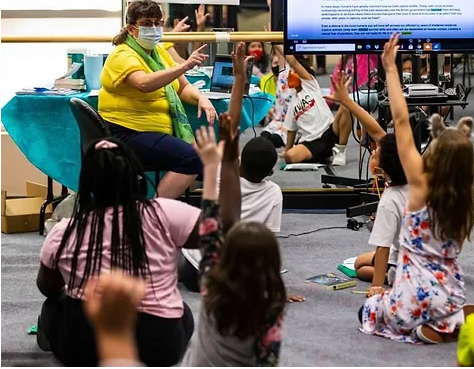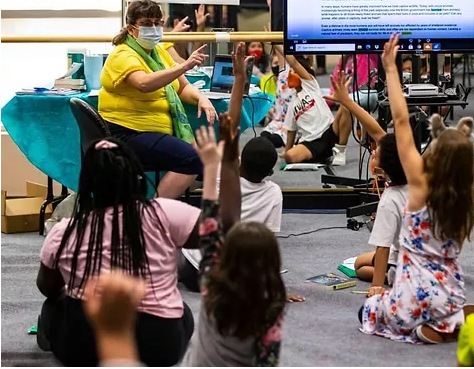 Editor's note: This commentary from Kerry McDonald, senior education fellow at the Foundation for Economic Education, appeared Friday on the foundation's website.
When Elon Musk created a small school for his children and some of his SpaceX employees on the company's California campus, he created a spark that could just now be catching on in other workplaces across the country.
In a 2015 interview about the school, the billionaire inventor said: "The regular schools weren't doing the things that I thought should be done. So I thought, well, let's see what we can do."
A year earlier he had pulled his boys out of an elite private school in Los Angeles and launched Ad Astra, a project-based school with no grade levels, no mandatory classes, and an emergent curriculum. Now, more companies may be recognizing that offering an on-site, innovative school for employees' children is an enticing workplace benefit.
Employer-based daycare and preschool programs have long been a fixture in many workplaces, helping employees to better balance their job and family life. Once children reach school-age, however, employers largely leave parents on their own.
That could be changing, fueled by the rising popularity of microschools and the ease with which they can be integrated into corporate and other organizational settings.
Microschools are modern twists on the one-room schoolhouse model, where a multi-age group of a dozen or so students learn together with an adult educator using a highly-personalized, often modular curriculum.
Some of the microschooling networks that began to gain a foothold pre-pandemic saw demand for their services skyrocket amidst school closures and related disruptions. One such network is MicroschoolingNV, an initiative through the non-profit organization, Nevada Action for School Options.
To continue reading, click here.