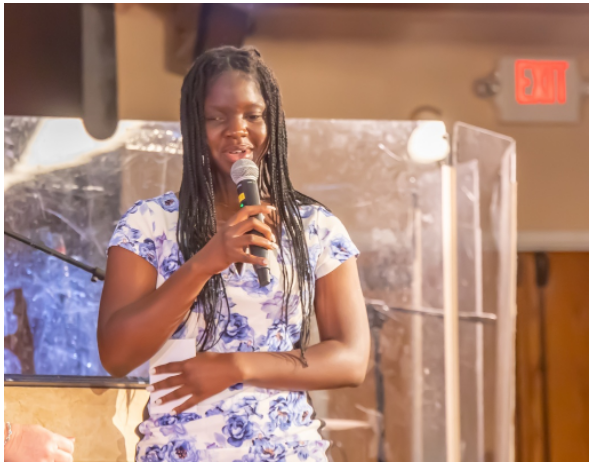 Sophonie Jean Baptiste was in the family's second-floor apartment the day in 2010 when an earthquake rocked her native Haiti. She grabbed her daughter, Gema, who was not quite 3, and tried to run for safety while the three-story building they lived in crumbled.
They didn't make it.
Nearly five hours later, family members heard Gema's cries from under the rubble. She was the only one of the nine who were in the apartment to survive the 7.0 magnitude earthquake.
"My mom died trying to save me," Gema said.
Debris lodged in Gema's right eye cost her the vision in that eye.
Gema does not remember the earthquake that claimed an estimated 100,000 to 160,000 lives, nor any of the estimated 52 aftershocks that occurred during the following 12 days. She does not remember her father, Emmanuel, taking her to a hospital in the Dominican Republic for treatment on her eye.
Gema said she cannot remember anything that happened in her life before the age of 5, which was when she and her dad immigrated to the United States.
"I don't remember my mother," she said.
Gema, now 14, answered questions about the earthquake while sitting in an office inside Abundant Life Christian Academy in Margate, where she is finishing her freshman year. She has attended the private K-12 school since third grade on a Florida Tax Credit Scholarship, which is made possible by corporate donations to Step Up For Students.
To continue reading, click here.