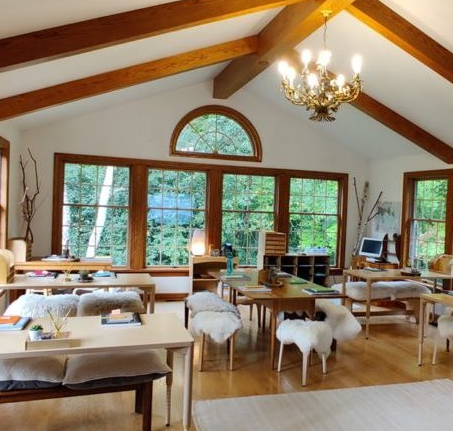 Amy Marotz's decision to start a microschool began the way such decisions have begun for others: She became a parent.
The former educator, who taught English at a charter school for low-income students in the Minneapolis-St. Paul area, toured her zoned district elementary school when it was time to enroll her older child. Unlike her younger child's preschool, a 40-minute drive from her home, the school was within easy walking distance.
That turned out to be the only advantage Marotz and her husband found.
"We both came back feeling a disconnect from the entire ideology of it," said Marotz, who shared her story at the recent Liberation of Education conference. "We had embraced a screen-free lifestyle as young parents, and first graders were having 20 minutes on the computer for math."
Marotz asked how much time students spent each day outdoors. The answer: about 10 minutes.
"Why should I let her spend 10 minutes outside when I know I can provide something that's way more tailored to her individua needs?" thought Marotz, a certified teacher with a master's degree in education.
That's when she made up to her mind to become a homeschool mom. She started slowly, with three students: her daughter, her pre-school age son, and a neighbor's child.
Like Marotz, her children were born sensitive to sensory stimuli, so she tailored her instruction to fit those needs. She held classes in the lower level of her home. Soon, three students grew to five, and five became seven.
Marotz knew she was no longer just an educator; she was running a business. For that, she needed help.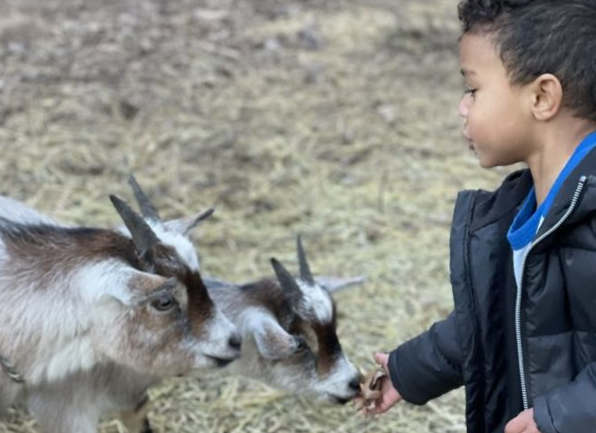 She connected with Mara Linaberger, founder of Microschoolbuilders.com. Linaberger, a former educator and school administrator who holds a doctorate in instructional technology, founded the company several years ago to help teachers and parents with the business of education.
Linaberger asked Marotz what she wanted most in a school and helped her develop a budget and a sustainable business model. The result was Awakening Spirits, a private micro-school that serves children who have sensory issues.
The school moved from Marotz's home to a home on a 15-acre property in Stillwater, Minnesota, that looks like a one-room schoolhouse on the inside. Third through eighth graders learn together in the main classroom that boasts a picture window offering a view of the outdoors, where students spend about two hours per day.
(The school also has a preschool for students ages 3 to 6.)
"We wanted them to have access to animals and nature," Marotz said.
Décor is simple so as not to overwhelm the students' senses. In addition to learning core subjects such as reading, language arts, math, science and social studies, students care for animals. They also get to spend their afternoons pursuing "passion projects" that interest them.
One day a week, students venture out on local field trips, with occasional long-distance road trips throughout the year that they help plan as part of their learning.
Marotz, who is now a member of Linaberger's team, has advice for anyone seeking to open a microschool. First on the list: Identify your market. In Marotz's case, that was students who because of their sensory issues, didn't fit in at a traditional school.
Other tips:
Look at what's already in your community and make sure you are pursuing a new niche.
Visit your state's Department of Education website and get familiar with the rules for homeschooling or opening a private school. Each state is different.
Decide if your school will be for-profit or non-profit. Set up the necessary structure, such as a limited liability company, to make sure personal assets are protected from liability.
Build a brand. Decide on a logo, colors, and lettering and use them consistently to help give your school credibility.
Decide on marketing. Will you use organic, paid or a combination? What works best with your budget?
Look for affordable space. Use your home or check out churches and community centers as a start.
Make sure your school conforms with local land-use rules.
Finally, set tuition no lower than day care center. Charge a rate that allows teachers to be paid fairly and high enough so that families value what you offer. Leave wiggle room to subsidize families that can't afford to pay full price. Investigate state scholarship programs.