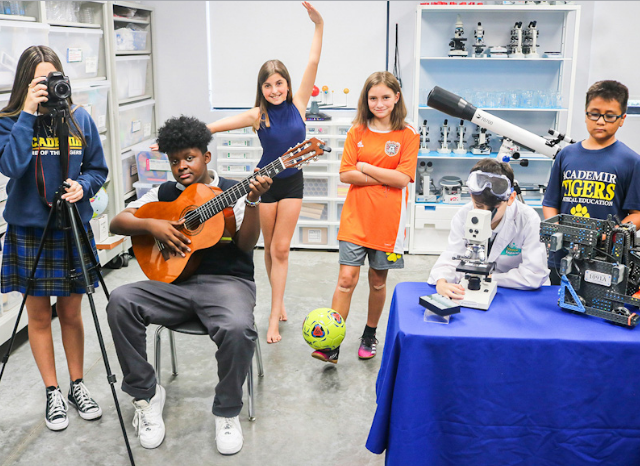 Editor's note: This commentary from Valeria Gurr, director of external affairs at the American Federation for Children and a reimaginED guest blogger, appeared last week on washingtonexaminer.com.
Hispanic families need school options, but only three of the 10 U.S. states with the highest Latino populations even have a school choice program.
Florida (26% Hispanic), Arizona (31%), and Nevada (29%) lead the nation on parental empowerment. However, Nevada's program only serves about 2,000 of its almost 500,000 students statewide . Other states such as New Mexico, Texas, California, and New York do not offer school choice at all.
These and dozens of other states need to realize support for school choice is only growing across the United States. Take last year, for example, when Virginia made history by electing a steadfast educational empowerment candidate in Glenn Youngkin.
Currently, school choice is taking center stage in Pennsylvania's gubernatorial primary, and in Texas, where Republican Sen. Ted Cruz and Gov. Greg Abbott are at odds, endorsing opposing state House candidates in a runoff based on this key issue.
The reality is that Latinos want choices.
Year after year, poll after poll, the data keep pointing to their support for educational freedom. For example, a recent poll conducted by OnMessage shows that 85% of Hispanics agree that parents should have the right to remove their child from a failing public school and enroll him or her in a school that is succeeding academically.
To continue reading, click here.