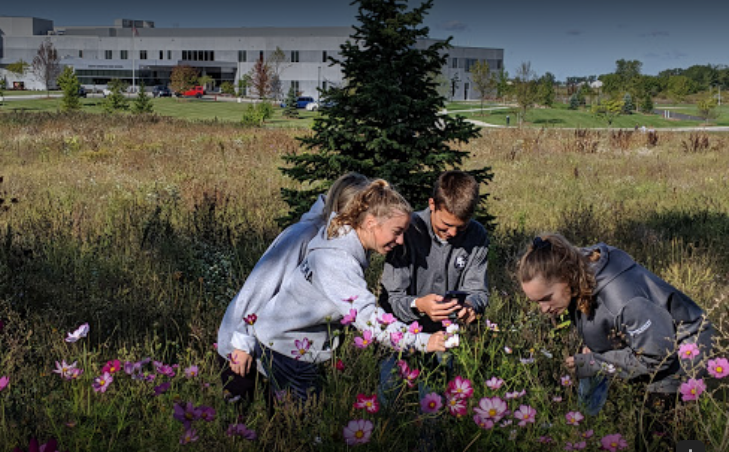 Michigan's tax-credit-funded education savings account program could save state and local governments as much as $386 million a year, according to new research from the Mackinac Center for Public Policy.
The paper, "Michigan Student Opportunity Scholarships, Overview and Fiscal Analysis," by Ben DeGrow and Marty Lueken, provides several estimates relating to the program's cost and savings. On the lower end, the researchers estimate the program costing the state as much as $106 million.
The program also has the potential to save between $90 million and $386 million a year. Estimates depend on the average size of the awarded scholarship and the percentage of students switching from public schools to private ones.
Michigan's ESA initiative, currently stuck in limbo following a veto of the legislation by Gov. Gretchen Whitmer in November, would provide students with scholarships averaging $7,830. Eligible students would come from low- and middle-income households averaging less than $98,000 a year for a family of four. Students with disabilities or students in foster care also qualify.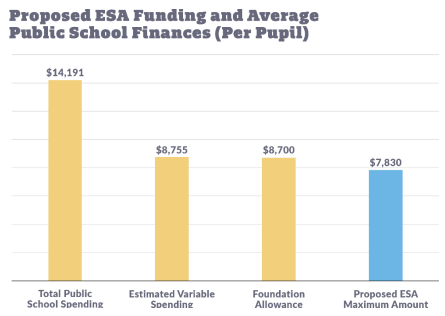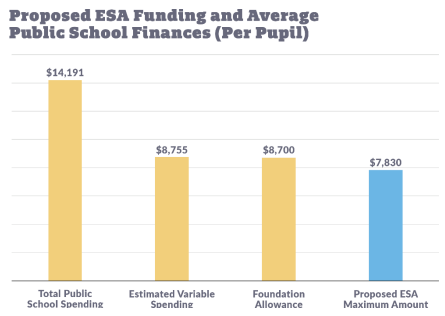 Individual and corporate donors receive a 100 percent tax credit for their contributions, but total tax credits are limited to $500 million each year. The law allows scholarship-granting organizations to keep 10 percent of the funds raised to cover administrative costs.
Parents would be able to use the scholarship accounts to pay for private school tuition, tutoring, dual enrollment classes, AP courses, afterschool programs, special-needs therapies, career counseling, and transportation to and from school.
Opponents argued the voucher program will siphon upward of $50 million a year away from public schools, a relatively small fraction of the state's $17 billion public school budget.
After Whitmer's veto, proponents, including, Let MI Kids Learn, assembled a petition that could potentially bypass the veto. The petition will need 340,000 signatures.
Michigan ranks 10th in the nation on the Education Freedom Index, thanks to its home education and charter school systems. DeGrow and Lueken argue that ranking is held back by the state's constitutional ban on school vouchers.
Michigan is the only state to expressly forbid school vouchers thanks to a voter-approved constitutional amendment dating back more than 50 years. Michigan's constitutional ban on direct or indirect subsidies to private schools is one of the strongest in the nation, though a portion of the amendment was struck down in Traverse City School District v. Attorney General (1971).
Recent U.S. Supreme Court cases, such as Espinoza v. Montana, have also called into question outright bans on school choice scholarships.