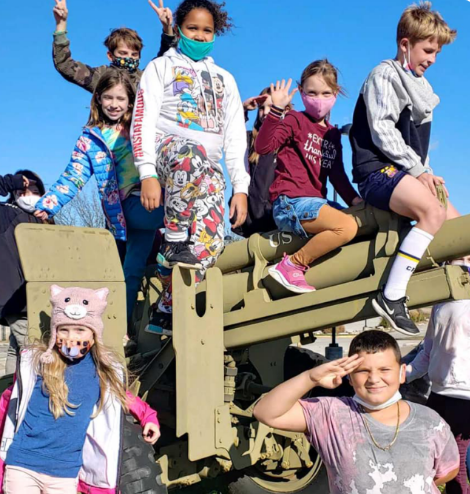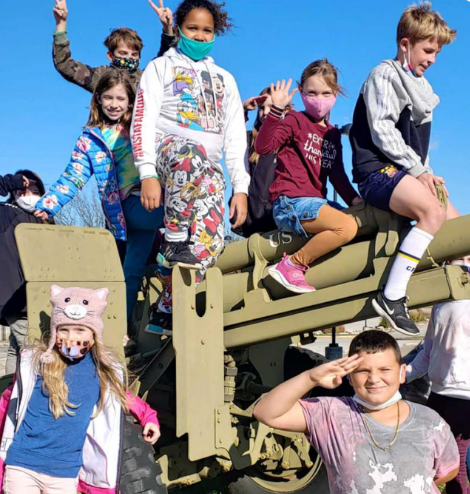 Two years ago, as the coronavirus pandemic began shuttering childcare centers nationwide, a Springfield, Missouri, center that had been providing STEM education activities faced a critical decision.
Should it close, or should it attempt to fill the area's childcare gap?
The team at The Discovery Center voted to stay open. Within 48 hours, it transitioned its 60,000-square-foot building into a support center for the children of the area's essential workers. As the pandemic raged, the center served the educational needs of more than 1,500 students and provided more than 50,000 free meals and snacks.
"In five days, we went from a science center to licensed emergency childcare," executive director Rob Blevins told OzarksFirst.com.  "We took the kids right then and there. It was one of those moments where we felt it was our patriotic duty to take these kids and let health care workers do their job."
Then The Discovery Center pivoted to become something more.
It poured its 20 years of experience in STEM education into creating hybrid learning support in a student-centered environment to benefit children who struggle in a traditional school setting. The daycare operation expanded to in-person learning pods and donated supervised space for students using the district schools' remote instruction programs. A preschool was added, along with a science museum for K-8 students.
Combined, these efforts earned The Discovery Center $1 million, the grand prize in the inaugural STOP Awards, created through a partnership between Forbes and the Center for Education Reform. The awards program recognizes education innovators, providers and entrepreneurs who continued to support underserved communities during the pandemic.
The Discovery Center's efforts aligned with the very essence of the STOP Awards: Sustainable, Transformational, Outstanding, and Permissionless – four words that form the program's acronym. Four finalists aligned with each of the four pillars.
Louisiana Key Academy in Baton Rouge was recognized for providing a sustainable education during the pandemic to its 441 students with dyslexia. The public charter school uses evidence-based instruction to serve its population, 70% of which are minorities and 60% of which are economically disadvantaged.
Dallas Education Foundation shone in the Transformational category, fighting the impact of COVID with 21st century technology and creating a metaverse of innovations and opportunities for the district's 145,000 students.
CARE Elementary School in Miami was recognized in the Outstanding category. The no-cost private school reopened quickly to in-person learning, with state-of-the-art technology powering dozens of learning pods.
The entrepreneurial start-up Rock by Rock, developed in partnership with educators nationwide, was the finalist in the Permissionless category. Rock by Rock provided thousands of underserved families whose children lacked effective education during COVID affordable, relevant, and engaging materials in a homeschool environment that made learning come alive.
All four finalists plan to use their award money to continue pushing the envelope, moving forward in even more inventive ways to provide additional education choices for families. But the grand prize winner, The Discovery Center, has especially big plans.
Among them: expanding current offerings to become a full-time school for hundreds of students with the addition of a STEM-themed playground and then scaling and disseminating that model to its network in more than 27 rural counties over 30 states. The center also hopes to expand classes to high school freshmen and sophomores.
"Educators, whether they're homeschool, public school, charter school, private school or pod school will be able to provide the type of knowledge we want to provide our parents as far as how their kids are attaining grade level in real-time," executive director Blevins said. "When you get a grade card, that's a backward look of how things went this semester. We want to provide a real-time look so you can look forward and say, 'Are we on target to hit our grade-level standards this year?"
Forbes and the Center for Education Reform recently announced a second round of STOP Awards, which will offer more than $10 million in grants.
"In the wake of COVID-19, educational declines and mental health challenges, the 2022 STOP Awards are dedicated to celebrating and expanding the education providers who are going above and beyond for their students," said Forbes chief content officer and editor Randall Lane. "We're proud to continue our partnership with the Center for Education Reform and help launch the STOP Foundation 4 Education to honor education innovators who are creating new pathways for underserved students across the country."
Center for Education Reform CEO founder and CEO Jeanne Allen knows that overcoming education deficiencies wrought by the pandemic will continue to be a huge undertaking.
"While COVID is not nearly the threat it once was, challenges remain," Allen said. "In 2021, we uncovered hundreds of pioneering education providers who were defying the odds and serving as a beacon for what education can and should look like, and I can't wait to promote the efforts of more outstanding leaders in 2022."
Applications, limited to U.S.-based individuals and groups who serve K-12 students, are open through July 15. For more information about the STOP Award, how to apply, and the education providers who made last year's list, click here.