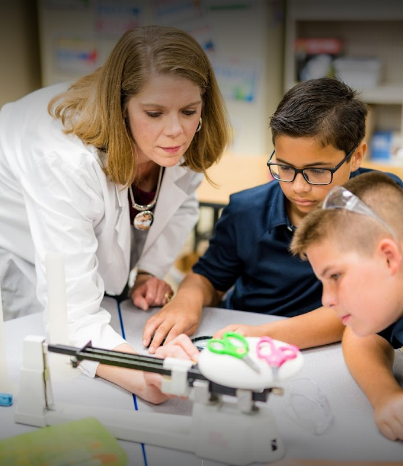 Editor's note: This commentary from Lindsey Burke, director of The Heritage Foundation's Center for Education Policy, and Jonathan Butcher, Will Skillman Fellow in Education at The Heritage Foundation and a reimaginED guest blogger, published Monday on dailysignal.com.
The image of Lucy yanking away the football from Charlie Brown has been invoked for years as a metaphor for Texas' relationship with school choice. But is the Lone Star State finally about to connect?
On Monday night, Texas Gov. Greg Abbott called on the Legislature to allow education dollars to follow children to learning options of their parents' choice, including to private schools.
"Empowering parents means giving them the choice to send their children to any public school, charter school, or private school with state funding following the student," the governor said, adding that school choice "is going to give all Texas children a better chance to succeed."
Abbott's leadership on this important issue is a major, positive step for educational freedom in Texas. The state's policymakers should now heed the call and establish universal education savings accounts for all Texas children.
Every child should have the opportunity for a great K-12 experience—and the chance to succeed in school and in life. Education savings accounts can offer this on-demand education experience for children from all walks of life.
The governor's proposal has come at the right time.
Parents are already signaling that assigned public schools are not meeting their children's needs. Like state and school district officials around the country, the Texas Education Agency reported a marked decrease in public school enrollment statewide during the 2020-2021 school year.
To continue reading, click here.