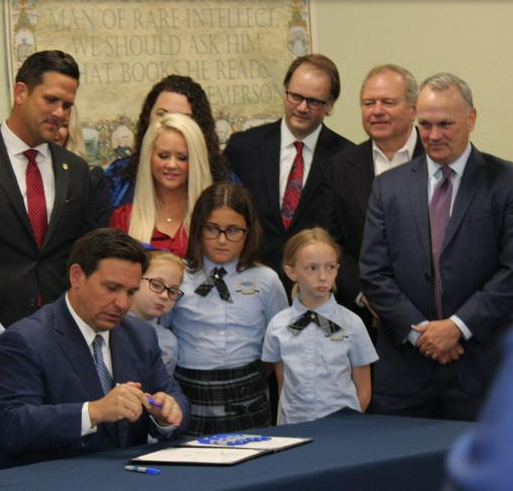 Florida Gov. Ron DeSantis gave the keynote address Friday at the Florida Parent Educators Association's annual convention. DeSantis, who on Thursday signed two bills that make it easier for charter schools to open and operate and who last year signed the law enacting the nation's largest expansion of education choice, reiterated his pledge to enact and support polices that promote the right of parents to choose the best learning environment for their children.
Here is an excerpt of his speech.
We are the No. 1 state for parents' rights and school choice in the entire country.  We're proud of that, and we're proud of all our homeschool families, and we believe that parents have the fundamental right and obligation to direct the education of their children.
As long as I sit in the chair in which I do, that will be the policy of the state of Florida.
And so we know that many, many have availed themselves of private scholarships, public charter schools, and yes, the right to homeschool their kids.