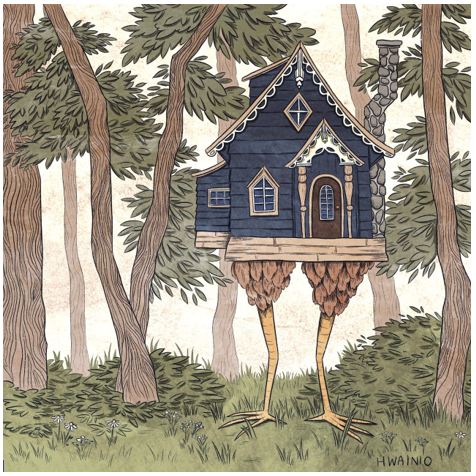 Charles C.W. Cooke wrote an entertaining column this weekend for the New York Post about the massive outflow of population from New York to Florida:
In these very pages a couple of weeks ago, Post columnist Steve Cuozzo told New Yorkers who'd moved to the Sunshine State: "You'll all be sorry. Florida sucks, and you'll all be back in five years."
Will we? I rather doubt it. I've been in Florida for five years now, and I wouldn't return for anything. Because the best thing about living in Florida is that you get to live in Florida. That's why, between 2010 and 2020, a net 280,000 New Yorkers moved to Florida — the largest exchange between any two states in the union.
You can't have a net population loss without influencing the K-12 systems in both states. One of the pre-existing trends the pandemic accelerated was the shrinking of the New York K-12 system and the expansion of Florida's.
Notice that nine out of the top 10 states with student population growth were either the inter-mountain West (Arizona, Colorado, Idaho, Nevada, Utah) or South (Florida, Georgia, North Carolina, Texas). Now overall, you'd much rather have a growing K-12 system than a shrinking one, but it does create costs.
Florida, for instance, spent almost a half-billion dollars on public school facilities in 2020 and matters would have been still more challenging without the growth in private choice programs.
So, in an interesting YouTube video describes how New York students emigrating to Florida in the future may be able to effectively bring their school buildings with them to the Sunshine State. The firm featured in the video makes modular buildings out of a shipping container-sized "Lego" that makes it easy, fast and inexpensive to construction, destruct and move, and then reconstruct at a new location.
Mobility is not limited to movement between states; people also move within states and even within school districts. The video features information from the Los Angeles Unified School District about a massive building effort in the north end of the district. That area now has surplus space, while other areas of the district suffer from overcrowding. With modular construction, the school buildings can move as populations do. Modular construction is cheaper, faster, and mobile.
At the time of this writing, the country sits at a precarious spot. States have huge (temporary) budget surpluses due to Uncle Sam's digital printing press, but also the attendant inflation with recession likely on the way. People are rationally fleeing New York in part because it is a state that produces poor quality public services at very high cost.
Florida has proved more capable of policy innovation in large part due to a willingness to overcome established interests standing in the way of progress. Given the aging population, the perils of the economy, and the emptying of New York, Florida needs more choice and more bang for the school building buck in the years ahead.