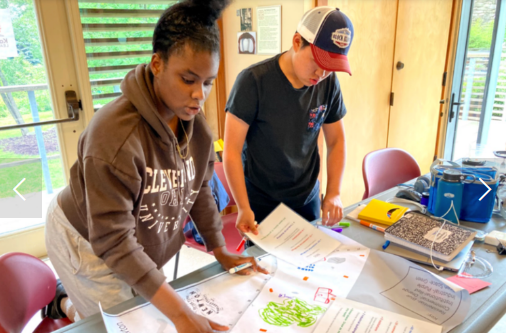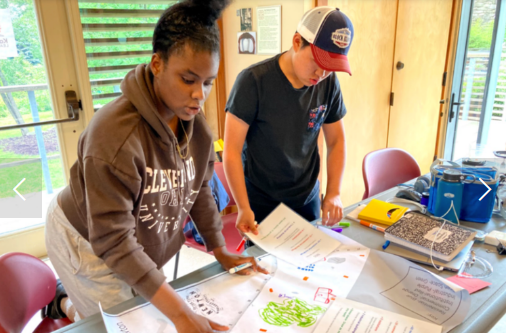 Originally tagged "pandemic learning pods," as though once the COVID-19 emergency had passed, so would these traditional education alternatives, the micro-school phenomenon appears ready to shed its born-of-the-moment modifier.
No longer regarded as the educational equivalent of mushrooms after a thunderstorm — ephemeral and generally undesirable — learning pods have rooted like oaks, with parents and students alike happily sheltering beneath their reliable canopies.
By spring 2021, a majority of parents (55%) and teachers (68%) who had started using learning pods were interested in continuing, according to a study by the Center on Reinventing Public Education.
Among these likely here-to-stay enterprises is KaiPod Learning, a Boston-based startup founded by Amar Kumar, former chief product officer of Pearson Online Learning.
Designed to professionalize the learning pod/micro-school model typically cobbled together by parents, KaiPod centers provide safe, secure gathering places for small groups of students who pursue the online or homeschool curriculum of their choice under the guidance of a learning coach, usually a certified teacher.
"For years, families have been coming together to support their home schoolers and their online learners," Kumar says. "We used to call these co-ops, or maybe sometimes, pods."
Typically, parents, few of whom were trained instructors, provided oversight.
"What we are trying to do," Kumar says, "is help create more structure around that segment."
That the first KaiPod Learning center was spawned in Newton, Mass. — a half-hour ride from Fenway Park — in March 2021, while COVID-19 was still shuttering schools across America, is scarcely more than coincidence, Kumar says.
As Pearson's CPO, he'd witnessed annual consumer turnover of more than 40% before COVID reshaped the landscape. The most common misgivings had nothing to do with academics; instead, parents decried the lack of friend-making opportunities, as well an absence of enrichment curricula — art, music, photography, design, and so on.
"The need existed before the pandemic," Kumar says. "COVID just brought it to the forefront for everyone to be aware of what it means to be an online learner, to be a homeschooler."
Does all this sound vaguely familiar? A gathering space for people who find their workaday experiences as keyboard-bound Jeremiah Johnsons isolating, monotonous, and otherwise unfulfilling? Hang on. Is KaiPod simply WeWork for students?
Ryan Holmes' practiced wince indicates it's not the first time he's endured the analogy. As KaiPod's chief academic officer, Holmes concedes it's not an entirely inapt comparison. Both KaiPod and WeWork provide alternatives to unsatisfying go-it-alone screen stare-downs. But here's where the comparison breaks down: WeWork presents the possibility of human interaction, team-building, and bonding; KaiPod actively cultivates it.
"We figure out what our kids are interested in, what they want to learn about, how they want to spend some of their free time," Holmes says. "They want to play basketball, they want to learn a musical instrument, they want to work on crafts, then we'll … build [those] into our schedule."
The multifaceted upside: "Kids can learn the new skill and through that process — it's socialized — they become friends and have a joyful experience."
KaiPod's approach is at least partly guided by the lessons emerging from loss of unstructured time in traditional school settings. When even recess comes with an agenda, Holmes laments, the school day is simply over-programmed.
"We intentionally built in an hour, at least, each day, for the kids to be kids," he says. "We tell them, 'Please don't be on your phone or computer. Go hang out with each other.' "
To facilitate the icebreaking, KaiPod centers are stocked with board games and multiplayer puzzles, facilitated by the onsite coach, who acts as sort of a cruise director.
KaiPod's organizers also pride themselves in the program's flexibility. While each center keeps regular business hours each weekday through the customary school year — generally 8 a.m.-3 p.m. — parents and students choose the schedule that suits them. Some attend all day, every day. Others select  mornings three days a week, or even each Tuesday and Thursday afternoons.
The need for scheduling elasticity caught Kumar by surprise. He thought families would opt for five days a week, but he and his team were able to reshape their plans without disrupting their founding vision.
"There is a magic of kids coming together," Kumar says. "There was actually a lot more energy there than I was expecting. … They instantly start to connect. … Now we hear kids say, 'This is my tribe.' "
Here's your analogy, then: KaiPod is the Golden Gate Bridge of education, a flexible span of learning opportunities suspended from the centers' sturdy support structure. And, like any good suspension bridge, KaiPod's blueprint is endlessly replicable.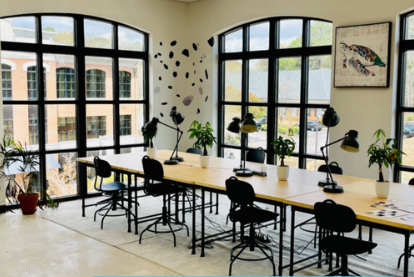 Beyond Newton, KaiPod Learning centers are operating in Harrisburg, Pa., and Roswell, Ga. Scheduled to open in August are centers in New Hampshire (Manchester and Dover) and Arizona (Gilbert, Glendale, Scottsdale).
Attending KaiPod centers comes with a price tag, up to about $300 a week for a full-time, five-day schedule. Instructively, Arizona's Legislature is considering an expansion of its empowerment scholarship accounts for all 1.1 million of the state's K-12 students. New Hampshire's Education Freedom Accounts plan allows eligible families earning up to 300% of the poverty line to steer some of their child's state education funding to pay for private school tuition, tutoring, online learning programs, and other education-related expenses.
As the national mood for dollars funding students, rather than institutions, grows, Kumar is feeling optimistic, if not downright bullish, about the elasticity of KaiPod Learning's future.
"I'd love in five years for us to have a national network of learning centers that are targeted to … helping these kids get the academic support, the enrichment, the socialization that they need," Kumar says.
A network, he adds, that "helps more parents say, I can make this work for my kid."