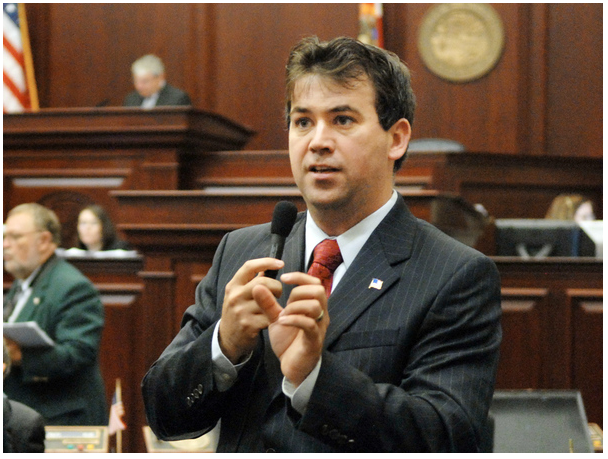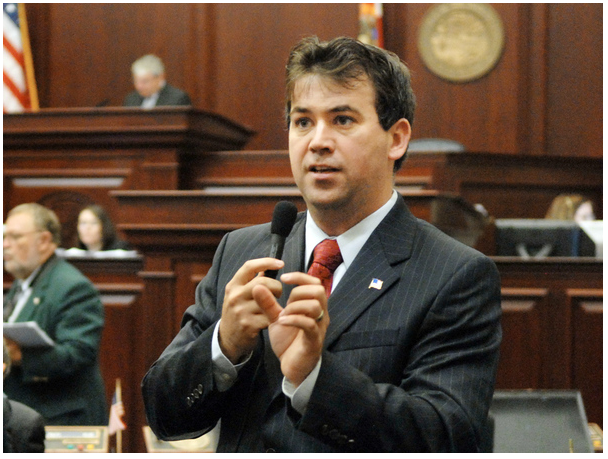 After several years of serious consideration, John Legg, a former state senator and longtime educator who co-founded one of the first charter schools in the Tampa Bay area, has decided to run for superintendent of the Pasco County School District.
"I believe the skillsets I bring are what Pasco County needs right now," said Legg, 47, who in 2000 co-founded Dayspring Academy and since then has expanded it to five campuses.
Legg, who lives in Port Richey and earned a doctorate three years ago in program development with an emphasis in sustainable educational innovation, believes a changing society needs new educational models.
"What I see happening as a result of the pandemic is that the old model of education simply is no longer working, and new models of education are being deployed," he said. "We've had success at Dayspring, and we've had setbacks, as any (school) that has been open 23 years will. But I think the big arc is the arc of success, as we have provided flexibility and innovation to adapt to a changing culture and changing demands of a workforce, and a changing population."
A former legislative aide, Legg, a Republican, first was elected to public office as a member of the state House of Representatives in 2004 and served eight years. Unable to seek re-election due to term limits, he ran successfully for the state Senate in 2012.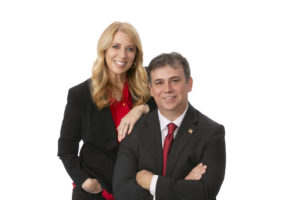 Redistricting in 2015 placed him in the same district as Wilton Simpson, then Senate president-designate for 2018-20. Legg decided not to run, and focused instead on expanding Dayspring and raising, with his wife Suzanne, the couple's five children. He also began serving on the board of Step Up For Students, which hosts this blog.
Through the years, his name has come up whenever the district school superintendent position is on the ballot. He's been asked whether he will run "probably several times a week" for the past few years.
"I've never directly said 'no.'" Legg said. "Usually, it was 'not yet.' Now, it's an emphatic 'yes.'"
He filed the paperwork earlier today, one day after Superintendent Kurt Browning, also a Republican, announced he would not seek re-election in 2024 as head of Florida's 10th largest school district. Browning, who spent 26 years as Pasco supervisor of elections and served as Florida secretary of state under two governors, became superintendent for the largest county in the United States with an elected superintendent in 2012.
Under Browning's leadership, the district, which serves just over 77,000 students at more than 100 schools, expanded school choice by adding a new technical high school and the district's first magnet schools. He also added accelerated learning programs, which earned him recognition from the College Board and Cambridge International.
Legg, who at times has criticized the Browning administration for what he sees as a failure to improve performance in lower-income areas of the county, praised the district's expansion of choice, but called that expansion a beginning, pledging to do more if he is elected, especially in the pockets of poverty on the county's western coast and eastern border.
He sees academics as the county's biggest challenge and noted that schools that earned C and D grades from the state 20 years ago are receiving the same grades now, while schools in areas where more affluent families live continue to get A and B grades.
"We have to empower parents with parental choice in order to move that needle in low-income areas," Legg said. "Pasco County has started moving more in that direction, and that needs to be accelerated. Parents need to look at what is the best fit for their students, still with accountability, still with standards."
Legg describes his campaign in way similar to how jewelers talk about diamonds, but instead of the four C's of cut, color, clarity and carat weight, Legg outlines the six C's of customization, content, creativity, collaboration, community, and character.
Of those, he sees customization as the center stone.
"That doesn't mean we're McDonald's and we're going to serve burgers and serve them with mayonnaise or ketchup and pickles," he said. "It means we've got to allow people to go to Chick-fil-A. If Chick-fil-A meets their needs, we've got to find a way to make sure the need is being met."
That measure of choice will look different to different people, Legg maintains.
"There still needs to be accountability; there still needs to be outcome measures. But we've got to look at what partners we can work with to move the needle. It can be charter schools; it can be private schools; it can be public schools."
Legg said that if elected, he will make sure all schools offer content-rich curriculum and that principals have the flexibility to be creative in meeting their community's needs. Additionally, he will work to ensure that schools provide a sense of community to staff, students, and teachers.
An advocate of educators, Legg believes that Pasco teachers, who earn less than their colleagues in nearby counties, should be paid more. He is "100 percent" behind an August referendum to raise property taxes by a maximum of 1 mil — about $300 for a $325,000 home with a $25,000 homestead exemption — to improve pay for teachers, bus drivers and other staff, excluding administrators.
Legg noted that Pasco, a bedroom community for those who commute to Tampa and St. Petersburg for their jobs, is experiencing massive growth and will need solid leadership to navigate it. U.S. Census figures show that Pasco's population, estimated at 464,697 in 2010, grew to 561,891 in 2020.
The county administrator compared the growth to the equivalent of "a good-sized city."  The county property appraiser recently announced that Pasco issued 6,420 single-family home permits in 2021 and is still averaging 500 a month this year. Meanwhile, a recent study shows that Pasco's school enrollment grew by 6% since the start of the pandemic.
Legg and Browning made headlines recently when the Pasco County School Board approved a plan to accommodate growth that involved a partnership with Dayspring to help educate students in the Angeline development, a 6,200-acre site that is expected to house 30,000 new residents.
The area includes a 775-acre parcel that will be home to a Moffitt Cancer Center research and corporate innovation district. Dayspring would build a K-5 school in the development with assistance that could include impact fees that the district collects from developers to accommodate growth, district capital funds, or bonding.
Legg will start his campaign with slightly more than $140,000 left over from his successful state Senate District 17 campaign in 2012. If elected, he and his wife plan to gradually turn over leadership of Dayspring to others who have been groomed for that responsibility to avoid possible conflicts of interest.
After years of mulling the possibilities, Legg is convinced now is the time for him to step forward.
"I think there is a sense of urgency right now, and I want to go out there and express that sense of urgency," he said. "We're never going back to normal. We've never going back to pre-COVID. We've got to define what is the new normal."
The Pasco County superintendent hopeful believes that defining the "new normal" – and spearheading and receiving approval for bold new agendas – has a better chance of success with an elected superintendent at the helm as opposed to one who serves at the pleasure of a school board.
"I would come with a mandate from the voters," Legg said.