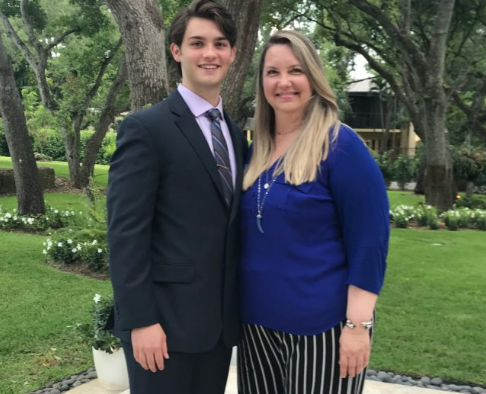 On a Wednesday morning in early January, a day after he turned 20, Josep Amiguet walked into a classroom inside Matherly Hall on the edge of campus for his intermediate microeconomics class, his first as a student at the University of Florida.
"OK," he remembers thinking, "I'm here."
It took three years of laser-like focus on his studies at Christopher Columbus High School in Miami and three semesters of work at Santa Fe College in Gainesville before Josep reached his goal of enrolling at Florida and studying economics.
"It really was a good feeling," he said.
Josep's path to Florida wasn't as straight as he would have liked. A poor year academically as a freshman at Columbus, which he attended on an education choice scholarship, forced the South Miami native to play catchup during his final three years at the private Catholic high school.
He was not accepted to Florida after graduating Columbus in the spring of 2020. So, he attended Santa Fe to work on an associate degree, graduating in December 2021.
He reapplied to Florida and was accepted, receiving the confirmation email last November while studying for a psychology exam.
"It was a cool moment," he said.
What wasn't cool, Josep will tell you, was what he called the "below staller" grades on his report card as a Columbus freshman and the weeks he spent in summer school.
"Why am I here?" he remembered asking himself.
To continue reading, click here.