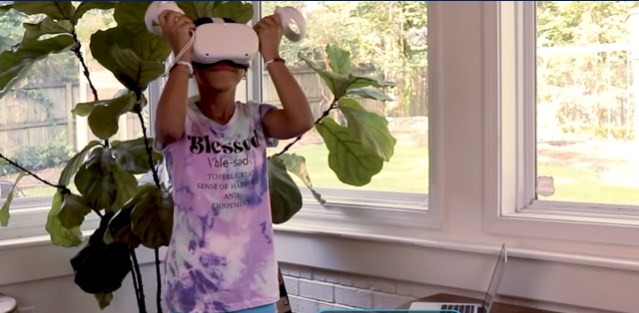 Editor's note: Erika Donalds, education choice advocate and president and CEO of the Optima Foundation, spoke earlier this week with reporters at the Daily Signal about the intersection of virtual education and classical education. You can read reimaginED's interview with Donalds here.
Classical education is a trusted model of learning. Virtual reality is a new technology still being fully developed. Despite the view of some that the two could be in conflict with each other, Erika Donalds disagrees.
"Classical education … is content-based, and [virtual reality] is the perfect way to deliver that content," says Donalds, president and CEO of the Optima Foundation.
Donalds established the Optima Foundation, which has grown to be a network of charter schools, to give parents better education options for their children. After the pandemic, Donalds realized that some parents and students preferred an at-home model, but online education fell short of providing students with a strong education.
Virtual reality allows teachers and students to meet live in a virtual space from home, she says.
Through virtual reality, children "actually go to Mars, they go to the lunar landing, and they're there when it happens in virtual reality," Donalds says.
Donalds joins "The Daily Signal Podcast" to discuss the ways in which virtual reality can add to and expand classical education.
You can listen to the podcast here.