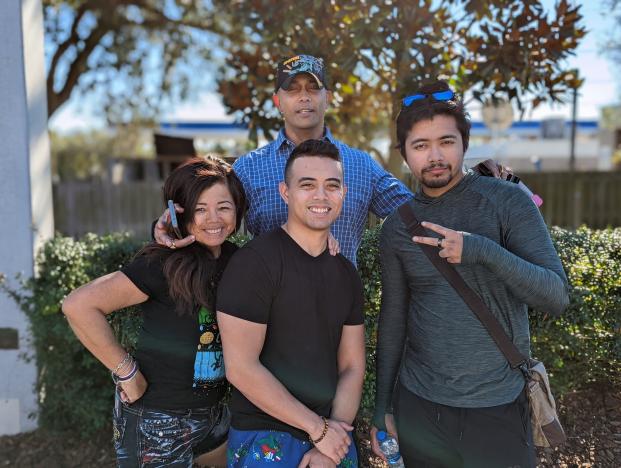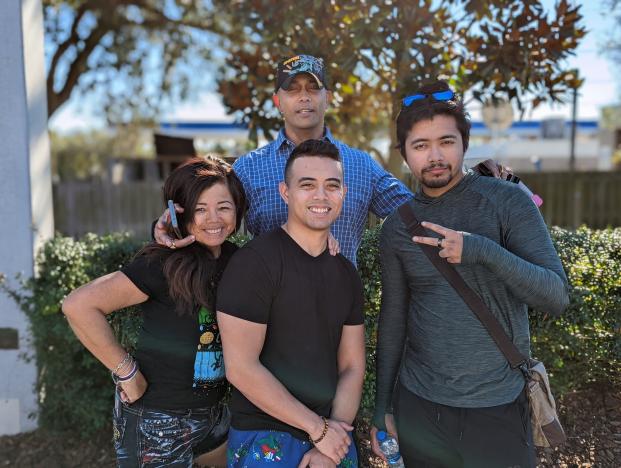 Many people can claim a passion for education choice from the perspective of parent, student, or educator. Erlinda McFarlane can speak with authority from all three perspectives.
A native of the Philippines, McFarlane was able to attend a Catholic high school due to the charity of a parish priest. As a parent, she and her husband chose with great care the schools their children would attend.
Today, as a faculty member at Lincoln Avenue Academy, an International Baccalaureate primary years school in Lakeland, Florida, she has watched a second family grow up around her.
McFarlane shared her journey recently with reimaginED guest blogger Ashley Elliott, a former Florida Tax Credit Scholarship recipient,  in this question-and-answer post. Her answers have been edited for brevity and clarity.
ELLIOTT: Tell me about your educational experience growing up in the Philippines.
McFARLANE: During the time I was growing up, education in the Philippines was very different from in the U.S. It was not until 1987 that primary school became compulsory, but it was free and open to all students. I attended private primary school, but my parents could not afford to send me to a private high school, which was more of a luxury. Only families with money could afford to go to private schools. Two weeks into my first year of high school, one of the American priests asked my parents why I wasn't enrolled in the Catholic school. They told him we didn't have the money for tuition. This priest offered to pay for my schooling, and in exchange, I helped around the church. I attended Christ the King High School and St. Anne Academy, graduating in 1985.
ELLIOTT: What was it like to grow up in poverty in the Philippines?
McFARLANE: It's not knowing if you are going to have food to eat that day, every day. Everyone has to work. As a child, I sold donuts, seashells, anything, just so we had money for food. The Mixed-Race Children Foundation provided money for my uniforms. I had two blouses and two pleated skirts that I hand-washed, let air dry, and then placed between two big boxes to remove the wrinkles. Poverty in the Philippines is choosing between necessities: food or Jeepney fare to school. My first day of school, I had only enough food for one. I used my money for food and followed the Jeepney on foot to make my way home.
ELLIOTT: Did things change when you got older?
McFARLANE: I had the chance to go to the college community center as a working student. School was free if I worked on the weekends. Every Saturday I taught dancing, and on Sundays, I taught people how to play musical instruments. I received 80 pesos and had to work other jobs to support my family. I was so exhausted from working seven days a week that I was falling asleep in class. I left school after a year to work in a restaurant at the age of 16 or 17. I earned 10 centavos – less than a penny – for every beer I sold. If I didn't get a customer, I didn't make any money.
ELLIOTT: When did you immigrate to the United States?
McFARLANE: I met my future husband working at that restaurant. Andrew was a Marine stationed in my town. We got married and came here in 1991. Our son Brandon was born in 1995 and Logan was born in 1997.
ELLIOTT: You and your husband spent a lot of time looking into school options for your boys, is that correct?
McFARLANE: I stopped working after my sons were born to help prepare them for school. My husband did the research to make sure we would choose the right school for them. That's how we found Lincoln Avenue Academy. We wanted whatever schools they attended to be academically rigorous to prepare them for college. We were successful on that front, as both Brandon and Logan graduated from the University of Central Florida.
ELLIOTT: How did it feel to see your children go to college and graduate?
McFARLANE: It was hard work for us as parents, but it was hard for them, too. They are the first in my family to graduate from college. I am so grateful and so proud of them.
ELLI0TT: How did you come to work at Lincoln Avenue Academy?
McFARLANE: I started as a volunteer. I was there pretty much every day. Then one of the teachers suggested I apply for a paraprofessional PE coach position and get paid.
ELLIOTT: What does your job entail, and what is your favorite part?
McFARLANE: Being a coach means making sure the children stay active by exercising, playing games, and dancing. I also have breakfast and lunch duty. The best part is getting to know the children. We have "Choice Day" on Fridays when we braid hair, and the children have a chance to tell me stories. Lincoln has been like a second family to me and my sons. Everybody supports each other and I know that the children are challenged and encouraged to be better versions of themselves every day.
ELLIOTT: Why do you think it's important that families have the option to send their children to a school of their choice?
McFARLANE: Families know what's best for their children. They should be able to send their kids to the best school for them without worrying if they can afford it.