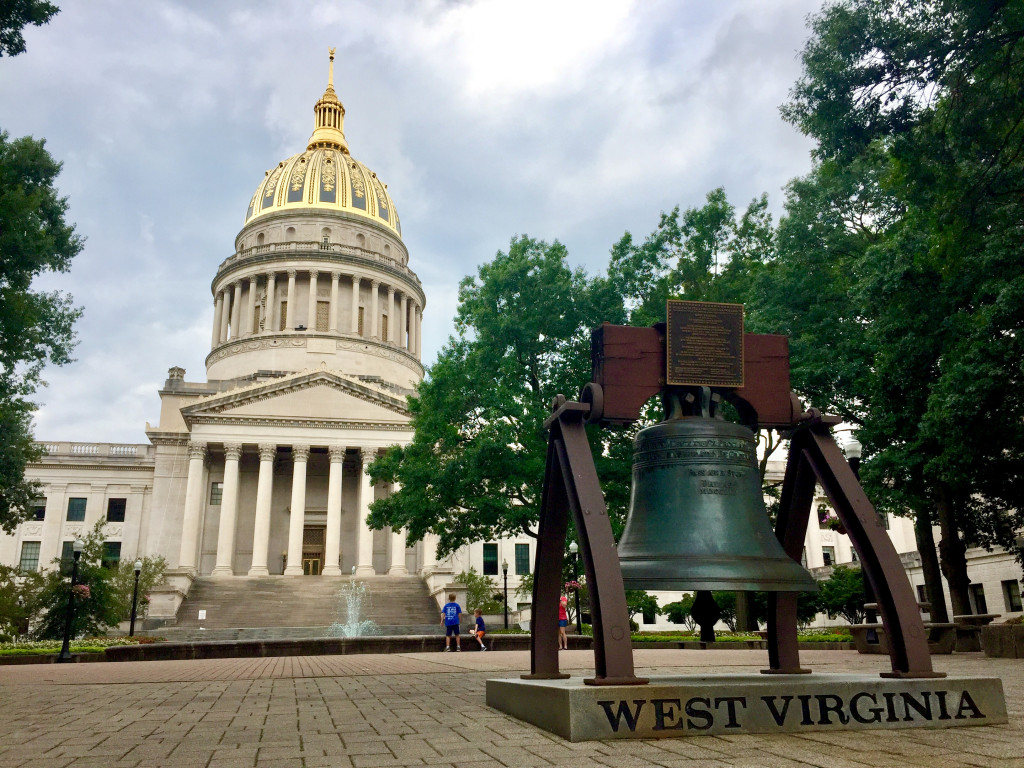 Editor's note: Garrett Ballengee, founding executive director of the Cardinal Institute for West Virginia Policy and a reimaginED guest blogger, provided this commentary exclusively for reimaginED.
Ups and downs. Steps forward and steps backward. Optimism and despair. Order and chaos.
For anyone working in education policy and education reform, those words and the feelings they conjure are all too familiar. Specifically, for those with a stake in West Virginia's game-changing Hope Scholarship program, presently embroiled in its own maelstrom of litigation, the vagaries of education choice legislation can be gut-wrenching.
Meanwhile, thousands of West Virginia children and families have been left staring into the education abyss of "Well, what now?"
That abyss resembles well-paid lawyers and well(ish)-dressed union bosses fighting to keep kids in a school their parents clearly don't like, or want, while grabbing opportunities out of the hands of some of the poorest kids in America.
Late Tuesday, in a 2-1 decision, West Virginia's Intermediate Court of Appeals failed to stay (basically, "stay" is legalese for "lift") an injunction against the Hope Scholarship that had been put in place by the Kanawha County Circuit Court. For all intents and purposes, the program has been frozen since the circuit court placed the injunction on July 6, barely a month before some West Virginia schools open their doors.
It is important to note that more than 3,000 children already had been approved for the scholarship program for its inaugural 2022-23 school year, so parents were hoping that a stay would allow the duly-passed Hope Scholarship to continue uninterrupted while it worked its way through the courts.
Alas, it was not meant to be.
When it was passed in 2021, the Hope Scholarship program was the gold standard in private education choice. Ninety three percent of West Virginia's students would be eligible to receive 100% of the state funding allotted for their child. Local and federal funds would remain in the traditional public school district.
For the 2022-23 school year, the first year Hope would be in operation, the funding amount would be approximately $4,300. Up until this point, the country has never witnessed anything close to such an expansive education savings account program. This was a major leap forward for education choice.
Beyond the expansiveness of the program, the Hope Scholarship was, and is, a big deal for many reasons. First, West Virginia was the home of the "Red for Ed" movement. The movement began in West Virginia in 2018 with teachers in every school district walking out and leaving kids with no school for two weeks.
Red for Ed was supposed to be a political shockwave that would serve as a reminder that unions are ever-watchful, powerful, and with demands that must be met. West Virginia shrugged.
Second, West Virginia had never in its history had a school choice program. The state was a veritable education choice desert – no charter schools were allowed until 2019, 30 years after some states opened charter schools, and no private education choice programs existed until Hope in 2021.
Families were stuck with the school to which they were assigned unless they had the financial means – like lawyers and union bosses – to purchase an alternative education option. The prevailing wisdom in many education reform circles was that progress must be gradual with one small reform building on another, largely for pragmatic political reasons.
West Virginia blew that idea out of the water. The trajectory from the education choice environment of 2019 to where the state is today resembles going from "caveman make hot fire" to "warp drive" in three short years.
One could be forgiven for adopting the cynical view that those who wished to stop families from accessing a school choice program like Hope waited until such litigation would throw the ultimate wrench into planning for the 2022-23 school year.
So, what now?
Many families are scrambling to re-enroll their kids in public schools, the option they felt wouldn't be best for them in the first place, while others are looking for scholarships or other types of financial aid to tide them over until the litigation meanders its way through the courts.
Encouragingly, some West Virginia education choice advocates are offering creative solutions for families. The Mountaineer spirit shall overcome. And, West Virginia Attorney General Patrick Morrisey has stated his intention to expeditiously file the state's appeal to protect Hope all the way to the Supreme Court of Appeals.
It's impossible to say how this saga will play out or when it will end, but we do know thousands of families had been given the ability to choose something different for their child. They looked at the status quo and said, "Thanks, but no thanks. I think something else is better for my child."
Families were given hope, and once hope has been given, there is no turning back. As art historian Fritz Knapp once remarked, "… hope is best gained after defeat and failure, because then inner strength and toughness is produced."
Indeed, West Virginia has – and will have – hope.