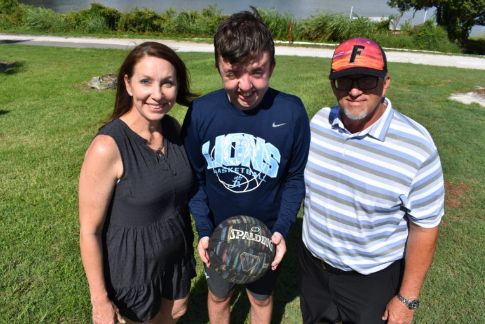 OCOEE, Fla. – Justin Williams was 8 when he underwent surgery to allow more room for his brain to grow. For two months, he wore a halo brace and a plate on the roof of his mouth to push the bones in his face forward, one agonizing millimeter at a time.
At one point, Justin told his dad, John, that he'd rather die than live through that again.
"At the time, I was probably exaggerating," Justin said, "but it was the worst eight weeks of my life."
Justin, 18, was born with Apert syndrome, a rare condition where the joints in a baby's head, face, feet, and hands close while in the womb. He's undergone 15 surgeries. The first was when he was 9 months old. He learned to walk with both feet and hands in casts.
While Justin has endured some difficult moments in his life, he will be the last to say he's had a difficult life.
"I've gone through a lot," he said, "and it hasn't affected me."
Justin grew up on Ocoee, just a short walk from his family's blueberry farm, where he helps direct the parking during picking season.
He graduated last spring from Foundation Academy in nearby Winter Garden. He attended the private Christian school since pre-K on a McKay Scholarship for Students with Disabilities (now the Family Empowerment Scholarship for Students with Unique Abilities, administered by Step Up For Students).
He begins classes at Valencia College this month.
To continue reading, click here.