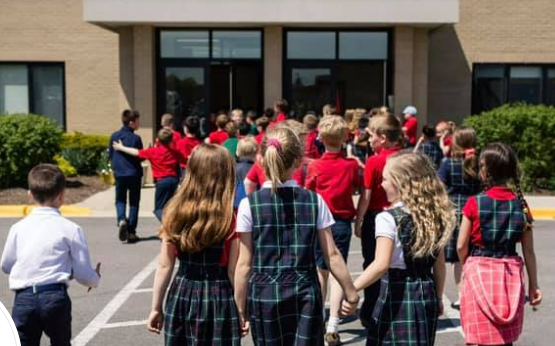 Editor's note: This first-person essay from Arizona mother Lorraine Petrie was adapted from the American Federation for Children's Voices for Choice website.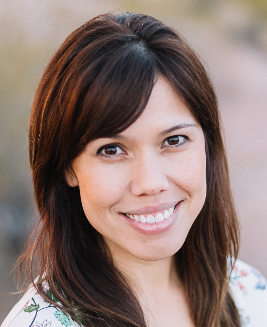 Our family moved to Arizona from California almost four years ago. One of our primary concerns at the time was finding the best learning environment for our two young children.
That's why we were so grateful to find St. Theresa's Catholic School in Phoenix. The school had earned four stars out of five on the greatschools.org website and we were pleased to see so many glowing comments from families.
We were especially heartened by parents who commented on the family-like setting of St. Theresa's. Having no family in Arizona, this "school as community" was particularly important to us. We felt loved and supported right away at St. Theresa's, and our children began to thrive.
Then COVID-19 hit. Our family, like many, were negatively impacted in a financial sense by the pandemic. When my husband lost his job, we had to face the hard truth that we could no longer afford to send our children to St. Theresa's even as we were anxious about disrupting our children's lives at an already difficult time.
Before giving up, we reached out to school administrators and were so happy to learn about Arizona's Empowerment Scholarship Account program. This education savings account program expands educational opportunities for eligible students outside of the public school system, providing funding that can be used for a wide variety of educational expenses, including private school tuition.
The ESA, administered by the Arizona Department of Education, is funded by tax dollars. Each account consists of 90% of the state funding that would have otherwise been allocated to the school district or charter school for the qualified student. Applying for the program was easy and communication was friendly and consistent.
The education savings accounts we received changed our lives at a time when we felt hopeless, beaten down, and uncertain of the future. We felt a wave of relief that a lifeline had been thrown to us after feeling like we were drowning. All the reasons we chose St. Theresa's in the first place – the family-like atmosphere, the nurturing teachers and administrators, the focus on academics and well as spiritual development – became even more important to us.
As my children continue their education at St. Theresa's thanks to the Empowerment Scholarship Account program, they are surrounded by caring and kind students, educators, staff, and families who make them feel loved, supported, nurtured, and cared for. The values of St. Theresa are fully in line with our values, and our children have thrived socially, emotionally, mentally, and in their faith.
It is our firm belief that all families should have the ability to choose the right school for their children regardless of their income level. As parents, we are our children's primary educators in the home, but finding a school that underscores our commitment is just as vital to a child's success and is so important in helping our children become successful adults.
My husband and I could not be happier that we have found a school and community that has welcomed us and made us feel at home – and a state scholarship program that has continued to make their attendance possible.