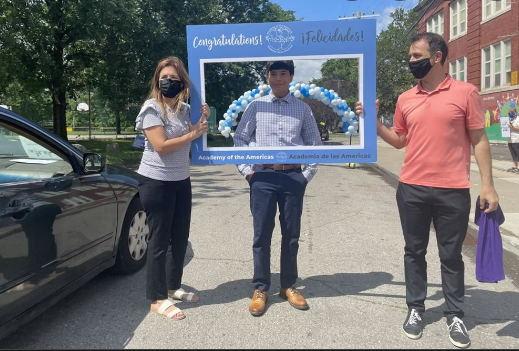 Editor's note: This article appeared last week on thecentersquare.com.
Hispanic parents nationally are increasingly investigating alternatives to traditional public schools, according to a survey released this week by Conoce tus Opciones Escolares.
COE reported 59% of Hispanic parents surveyed responded they were considering other education options for at least one child from each family, whereas 52% of all parents – Hispanic and otherwise – responded likewise.
COE describes itself as a sister project of the National School Choice Awareness Foundation. Krissia Campos Spivey, COE project director, told The Center Square the dropout rate for Hispanic students is 65% higher than it is for white students. She added the pandemic only served to exacerbate education issues for minority students as well as for students of every race.
"The last two years have made the racial achievement gap even worse," Spivey said.
Other statistics supporting Spivey's assertion include Michigan's most recent M-STEP scores, which reveal only 9% of Detroit third graders tested last spring are reading at or above grade level. Out of 3,722 students, 910 (24%) were deemed eligible for third-grade retention, but only 107 – less than 3% – were actually held back. Statewide, 5,700 students (5.8%) were eligible for third-grade retention, up from 4.8% prior to the pandemic.
COE surveyed 1,228 Hispanic or Latino parents of children between the ages of 5 and 18. Nineteen questions were asked, prompting 49% of respondents to say they were considering switching to nontraditional schools due to their students' learning disruptions as a result of the pandemic; 56% responded they desired a higher quality of education for their children; 49% noted their concerns over bullying and school safety; and 24% answered they had concerns over school curriculum.
To continue reading, click here.