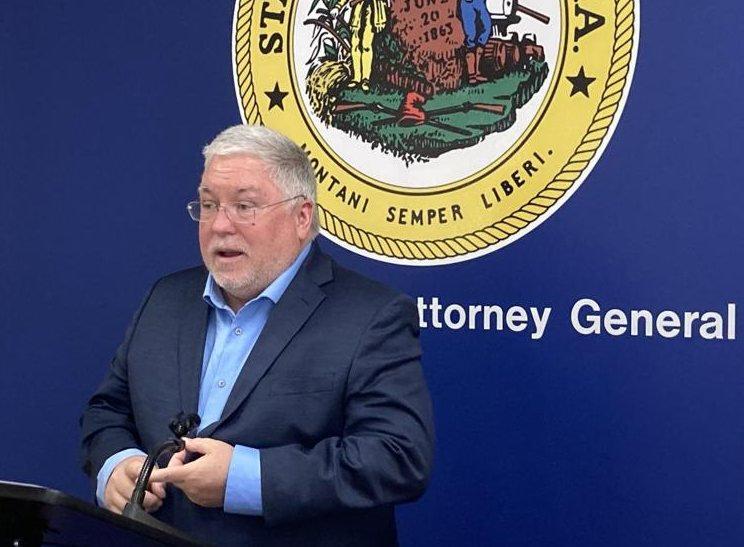 Editor's note: This article appeared today on weirtondailytimes.com.
With oral arguments before the West Virginia Supreme Court of Appeals set for Oct. 4, Attorney General Patrick Morrisey filed his opening brief in the challenge to a permanent injunction blocking the state's new Hope Scholarship program.
In a press release Wednesday, Morrisey said his office filed its opening brief with the state Supreme Court in a case brought by parents in January challenging the constitutionality of the Hope Scholarship, providing the document to reporters.
The Intermediate Court of Appeals denied a motion last month to stay a ruling by Kanawha County Circuit Court Judge Joanna Tabit in July that granted a temporary and permanent injunction preventing further implementation of the Hope Scholarship program, calling the law "null and void."
"The decision by a Kanawha Circuit Court judge is flawed in many ways and only does one thing: render harm to the thousands of families set to receive funds from the Act," Morrisey said in a statement. "This is about the rights of those parents to choose the best possible education for their children, and the Act is a vehicle to make that happen."
The state Supreme Court issued an order Aug. 18 expediting the case, setting deadlines for scheduled briefs from the plaintiffs and defendants throughout September and oral arguments scheduled in October. However, three out of five of the high court's justices declined to issue a stay of the circuit court ruling blocking the Hope Scholarship from being implemented.
The Hope Scholarship — called an educational savings account by supporters and a voucher program by opponents — gives parents the option to use $4,600 of their per-pupil expenditure from the state School Aid Formula for educational expenses, such as private-school tuition, home tutoring, learning aides and other acceptable expenses.
The program is limited to students in the public school system but opens up to all public, private, and home school students in 2026.
To continue reading, click here.