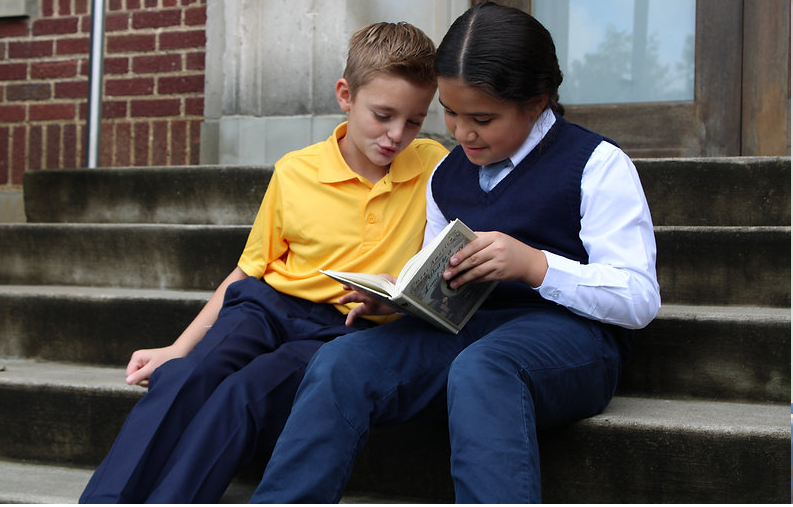 Weeks into the start of a new school year that saw the launch of the first approved public charter schools in West Virginia, a report on the schools' progress returned good news.
As of Friday, Eastern Panhandle Preparatory Academy had enrolled 330 students; West Virginia Academy had enrolled 470 students. The state's two statewide charter schools, West Virginia Virtual Academy and Virtual Preparatory Academy of West Virginia, boasted 261 students and 192 students, respectively.
While enrollment at the statewide charters is below projected figures released in June by the Professional Charter School Board, chairman Adam Kissel proclaimed the last 30 days "the most successful month in the history of education freedom in West Virginia."
"We should be happy about that," Kissel said.
James Paul, the board's executive director, said he expects enrollment to slowly increase, particularly at the virtual schools.
"The two virtual schools have seen their enrollments pick up over the last two meetings that we've had here with the PCSB," he said. "They are slightly behind projections that they have provided in the early spring, but there has been significant growth."
West Virginia's charter school efforts received a significant boost in 2021 with the passage of House Bill 2012, which allowed up to 10 charter schools to open in the state every three years. The legislation also created the West Virginia Professional Charter School Board, empowering it to report to the state Board of Education but exist separately from the Department of Education, to authorize high-quality public charter schools throughout the state.
At the time, West Virginia Sen. Patricia Rucker, chair of the Senate Education Committee, said charter schools would give parents more choice in their children's education.
"Just like there can be a new public school that we open up in a county, a public charter school is another public school," Rucker said. "The money is still staying within the public school system, and we are still educating our students who are enrolled in public education."
Charter school legislation in the state has had a rocky history. A bill allowing the creation of charter schools in West Virginia was at the center of a statewide teachers and service personnel strike in 2019. The strike contributed to defeat of the bill during the 2019 legislative session, but it was later passed during a special session.
Kissel, the charter school board chair, said he expects additional charter school applications will be submitted to fill the remaining available eight slots. He said he is aware of at least three parties who wish to start a public charter school in the state.
"Last year, we got some (applications) right up to the deadline, so we'll just have to see," Kissel said.