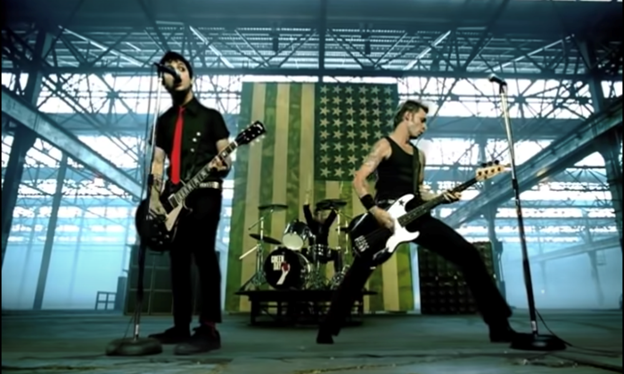 Welcome to a new kind of tension
All across the alien nation
Where everything isn't meant to be okay
–Green Day, American Idiot
 NAEP's 2022 state release had catastrophic news on the math front, but it should not overshadow the very bad news on reading. Reading wasn't exactly trending in a positive direction before the COVID-19 pandemic, and the last thing the country needed was to accelerate that trend. In a majority of states, sadly that is exactly what happened. NAEP released the below modern-art maps showing 2019 to 2022 trends in fourth grade reading by state. A down arrow signifies a statistically significant decline in scores, a star no significant change.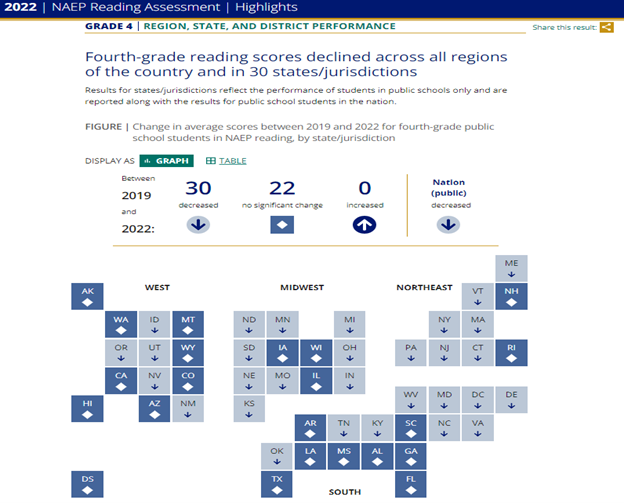 And here is the map for eighth grade reading: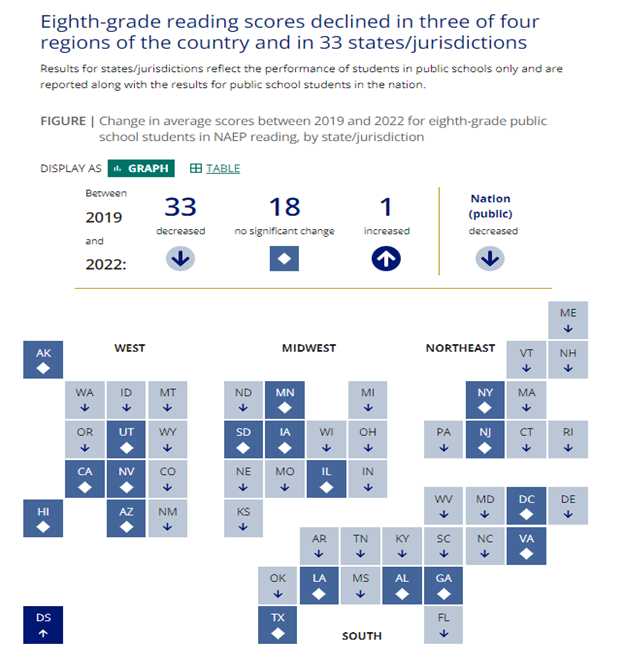 Let's just get right to the harsh realities part of the post: reading deficits are very difficult to remediate, and the public school system is not designed to detect and remediate academic deficits in any kind of broad fashion. Not to say that it never happens, rather that for decades young Americans score better on international exams than middle school Americans. They've acquired unaddressed deficits, and then many go on to drop out and/or require remediation after high school. There have been some efforts at remediation, such as Arizona lawmakers paying for 100,000 students to attend summer camps in 2022 (after the NAEP). Gov. Doug Ducey has announced they will repeat the camps in 2023.
America will be less literate, less numerate, and poorer in the long run. There are federal billions lying around in school district accounts, and just look at the maps above to see how effectively they have been used thus far. If you have school-aged children or grandchildren, I can only recommend that you investigate private tutoring services. If you are waiting around hoping the public school system will clean this up, you are making a terrible mistake. Don't want to have an American illiterate? You'll need to take matters into your own hands.