School choice is plenty of things, and most of them involve helping students find the manner of instruction that suits them best.
If that were all school choice was about, it would be sufficient. But wait. There's more.
School choice, it turns out, also presents opportunities for teachers, opportunities that are limited only by their imaginations, resolve, entrepreneurial spirits, and, occasionally, their ability to weather a punch.
Christina Jones effervesces with all these remarkable qualities, plus at least two more that, it seems, are not unrelated: She is a second-degree black belt in Tai Kwan Do, which, at least in part, helped her win the heart of a web-design genius. (More on that in a moment.)
Six years out of West Virginia University with a master's degree in elementary education and a bachelor's in special education, Jones found herself stretched to the brink of despair by the shifting demands of a private school in Mountain Lakes, N.J.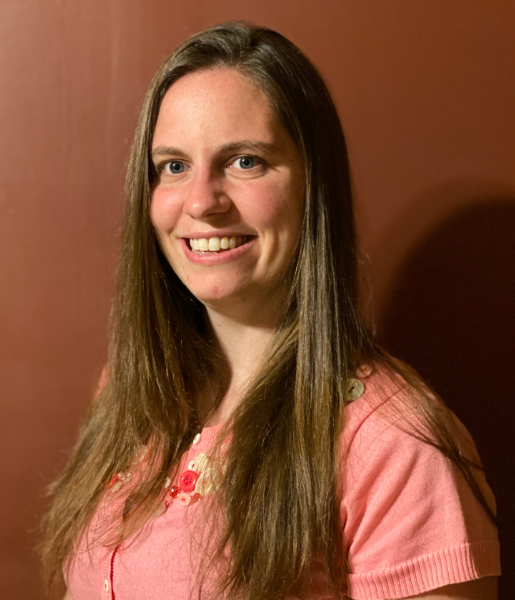 "I taught third through eighth grade, multiple subjects, and I just kind of … I was spread very thin," Jones says.
But a one-on-one summer tutoring gig sparked a torch that illuminated a new course. Jones advertised and picked up a handful of student clients, prompting further inquiries. This, she began to think, could work.
Jones launched Shooting for the Stars Tutoring in 2018, determined to be a maker of differences.
Beyond the practical — earn enough to stay out of poverty — her goals were twofold: teach only in those areas where she was certified and recruit like-minded instructors to be part of the Shoot for the Stars team.
Jones reasoned she couldn't be the only teacher out there who was dissatisfied with the unpredictability of her role from one year to the next, was nudged by administrators into subjects beyond their expertise, or whose carefully crafted lesson plans were made obsolete by shifting demands.
Then again, others might simply want to earn more or stretch their wings.
Steven Craw, who teaches engineering at Western High School in Davie, Fla., finds himself among the latter — an instructor looking to add to his bottom line while dipping deeper into his bag of certificates.
With Shooting for the Stars, Craw coaches high-level mathematics and physics … to students in New Jersey. The best part: Jones finds clients for him.
"I'm not looking to the customers who deal with websites; I'm not dealing with Facebook," Craw says. "I'm not a social media guy. I don't post anywhere, so Christina does that, and it helps me."
So, about that.
While Shooting for the Stars continues to do most of its marketing via Facebook, there is a totally cool, professional website in the works, thanks to her new husband, Istanbul-born and New Jersey Institute of Technology-trained Arif Gencosmanoglu.
The pair met in a Morristown, N.J., gym (Jones also teaches Tai Kwan Do), and it wasn't long before Arif discovered Christina's love language: "I'm a software engineer with a can-do attitude, and I can build for you a world-class website." (It sounds more romantic if you imagine the line delivered by Turkish actor Can Yaman.)
Shooting for the Stars understandably thrived through the pandemic shutdown that saw an eruption of homeschooling and learning pods. Jones herself added a full year of teaching third graders in a pod.
When the schools reopened and most of the kids headed back to traditional classrooms, Jones returned to the business of building her business.
"I persevere," she says. "The Wright Brothers never gave up when they had failures; they kept going, and that's me, too. You have to prove to me that I can't make something work."
It's not like she's operating in the friendliest environment, either.
New Jersey offers limited school-choice options. Some districts allow students to choose among public schools. The state also offers charter schools and STEM magnets, as well as a starchy homeschool alternative.
However, the Garden State is a laggard in at least two areas. New Jersey lacks a free online full-time school option. And there's no public funding for students seeking alternatives to public schools, even though the average private school tuition — $14,322 for elementary schools, $19,522 for high schools — is lower than the state's third-in-the-nation per-pupil spending ($20,021).
Jones notes those restrictions playing out at the local level.
"I did see a lot of fighting with the [Morris County] school district," Jones says. "There were kids who had lawsuits … against the school district because [the district wasn't] going to pay for the kid to go to the private school.
"Most of the kids I've seen seem to have some type of learning issue where their needs are not being met in the public school, and private school is expensive."
Jones and her Shooting for the Stars team attempt to fill that gap. "A lot of the kids that are seeking our tutoring is because the school is not meeting their needs," she says.
Homeschoolers, too, provide target-rich environments. But scoring those clients brings challenges of its own, chiefly making sure she has instructors qualified to make the students' experiences worthwhile.
"I'm looking for tutors as well," she says.
In this age of interactive video learning, location doesn't matter. Shooting for the Stars already has tutors located in aforementioned Florida, as well as Texas, who instruct students hundreds, if not thousands, of miles away.
What she hopes to assemble is a team of tutors "who can address every single different need — but not so many that we lose the feeling of having a family orientation to the business.
"If I have a parent reach out to me, I don't want to turn them away. … I always want to be able to say, 'Hey, I have a tutor for you!' "
After all, if you're shooting for the stars, you can't afford to say no.