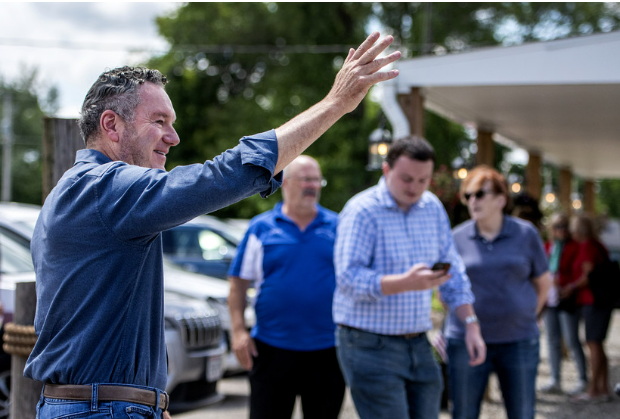 Editor's note: This article appeared last week on captimes.com
Wisconsin's Republican candidate for governor, Tim Michels, has named several "top" policy priorities since winning the party's Aug. 9 primary: preventing crime in Milwaukee, creating jobs, "election integrity," and outlawing perceived critical race theory in schools.
But the top priority the construction executive has provided the most detail about has been his pledge to bring "competition into the education marketplace" and introduce universal school choice in Wisconsin.
"Competition is a great motivator," Michels told a crowd in Green Bay last month, a standard line from his stump speech. "In our business, if we're not innovating every day, we're losing. … We are going to create competition. We are going to improve education. And we are going to make sure that future generations of Wisconsinites have the skills to be leaders in this state."
Implementing universal school choice would be a sweeping overhaul of the state's K-12 education system — a hot-button election issue as the Nov. 8 general election looms.
In a recent Marquette Law School poll, 71% of independent voters said they are "very concerned" about public schools — the highest of any issue surveyed. There was a strong partisan divide on where funding for schools should go, with 46% of Republicans preferring more money for private schools rather than public schools compared to 45% preferring the reverse.
Among Democrats, meanwhile, 93% would choose more money for public schools and just 5% for private schools.
To continue reading, click here.