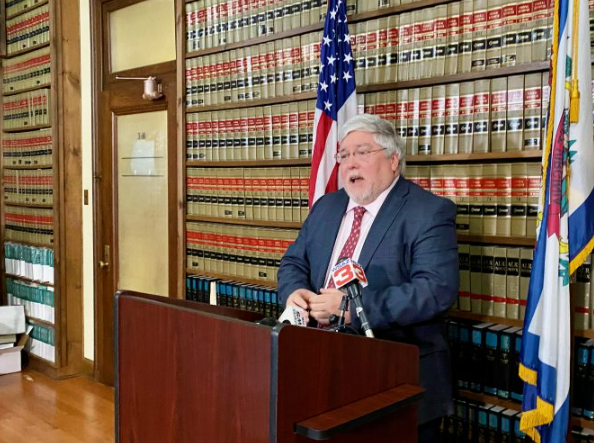 Editor's note: This article appeared Tuesday on wvmetronews.com.
West Virginia's Supreme Court justices are considering whether scholarships for students leaving public schools will erode the constitutionally-required education system — or whether the state can meet its obligation to support the public school system and then go farther by providing even more options for families.
Over a little less than an hour, justices on Tuesday heard arguments on multiple sides of that issue. Kanawha Circuit Judge Joanna Tabit earlier halted the scholarships, concluding that the program creates "an incentive to leave the public school system, reducing its enrollment and funding."
The question before the justices is how the Hope Scholarship interacts with the West Virginia constitutional mandate to provide "a thorough and efficient system of free schools."
Justices interjected to ask some questions, as they always do, but generally they let the arguments flow. The justices who asked the most questions were Beth Walker and Haley Bunn, focusing sometimes on precedent that could shape interpretation of the case and also asking more specifically about the workings of the Hope Scholarship law.
After the case was over, both supporters of the Hope Scholarship and those challenging it put out statements expressing confidence in the court system's consideration.
"We have a very strong case, and the argument is very clear: The decision of a Kanawha Circuit Court judge is flawed in many ways and only renders harm to the thousands of families set to receive funds from the Act," stated Attorney General Patrick Morrisey, whose office was defending the program on behalf of the state.
"I strongly support the right of parents to choose the best education possible for their children and will fight to prove the Act provides constitutionally for that right."
To continue reading, click here.