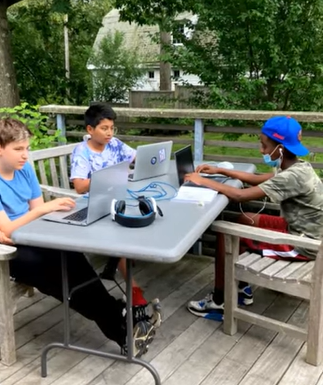 Editor's note: This commentary from Kerry McDonald, a senior education fellow at the Foundation for Economic Education, appeared today on theepochtimes.com.
One of the most popular and fastest-growing educational trends today is microschooling.
Microschools are intentionally small, mixed-age, K-12 learning communities with personalized curriculum approaches that are sprouting rapidly across the United States. They harken back to the one-room schoolhouses of yesteryear and were gaining traction even before the education disruption of 2020 unleashed greater exposure to this learning model.
Over the past couple of years, interest in microschools has soared, with some estimates suggesting that as many as 2 million students are now attending microschools full-time. From large cities to rural villages coast-to-coast, microschools are catching on with parents, teachers, and learners.
Here are five things to know about microschools:
Microschooling has been around for years
The buzz around microschooling may be new, but these small learning spaces have been around for a while. The Acton Academy microschool network was founded in 2010 in Austin, Texas, by Laura and Jeff Sandefer and now includes approximately 280 microschools in over 30 states and 25 countries.
The Wildflower Montessori microschool network, which activates teacher-entrepreneurs across the country, was launched in Massachusetts in 2014 and now has more than 60 microschools across the United States. Additionally, Prenda microschools emerged in Arizona in 2018 and have since reached over 10,000 students.
These established microschool networks have expanded since 2020, as demand has grown for smaller, more personalized learning experiences. Newer microschool networks have also emerged, such as Boston-based KaiPod Learning that launched last year and now has microschools in five states. Many entrepreneurial educators have decided to launch independent microschools without any national network affiliation, and their programs are also filling up fast.
To continue reading, click here.