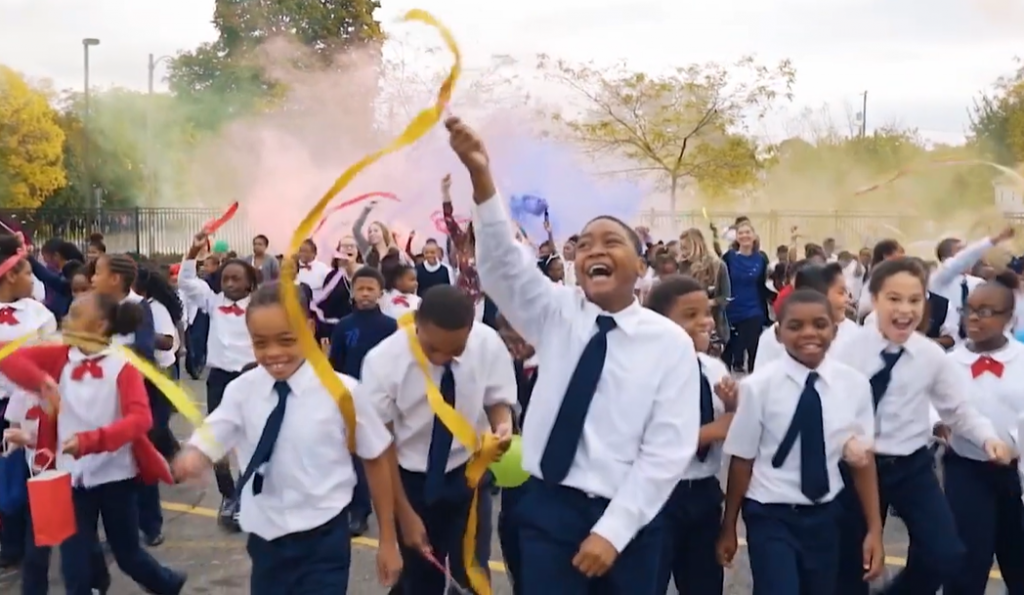 Editor's note: This article appeared Sunday on bradenton.com.
On break in the hallway between St. Marcus Lutheran Church and its attached school, eighth grader Annii Kinepoway had no hesitation in explaining what she's learned to love best here — the good Lord and good grades.
"I like knowing there's somebody you can ask for help if you need it. Somebody is there and looking over you," she said of her newly found faith, while proudly wearing the tie indicating her academic honors.
Annii's mother could only afford this educational opportunity because of school choice programs, which 94% of St. Marcus' 1,160 students in Milwaukee also use.
"It has changed our lives for the better," said Wishkub Kinepoway, a Native American and African American single mom. "She says, 'I really love St. Marcus because I don't have to pretend I'm not smart.'"
School choice is one of many education issues that have become a partisan battleground, bringing parents to the polls this fall. One core question is how widely, if at all, taxpayer money should pay for bradprivate school tuition, instead of only financing public schools. Critics say such programs weaken public schools, whose costs remain high even if students transfer, taking some state funding with them.
The COVID-19 pandemic exacerbated tensions. Public schools often were closed longer than private ones, and extended online learning has been linked to major learning losses.
But many low-income parents in neighborhoods like Milwaukee's predominantly African American north side or Latino south side say voucher programs — introduced here three decades ago — are the only way their children can attend faith-based institutions. They say those schools teach structure and values in ways public ones are often too overwhelmed to do.
To continue reading, click here.