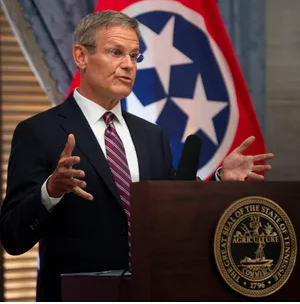 Editor's note: This article appeared Monday on nashvillescene.com.
Tennessee's private school voucher program cleared another legal challenge on Wednesday. The Davidson County Chancery Court ruled in favor of the education savings account program and dismissed legal claims related to it.
The ESA program, which was championed by Gov. Bill Lee and narrowly passed in 2019, allows certain students in Nashville and Memphis to use public dollars to attend private schools.
The program was initially challenged in 2020, before it had been instituted. Since then, ESAs saw several rounds of litigation before the program was green-lit to move forward in July. Following that ruling, the state rapidly began implementing the program for the 2022-23 school year.
Wednesday's decision, which followed a September hearing, considered arguments from Davidson and Shelby counties and parents against the state and other ESA supporters — multiple lawsuits were consolidated in this case. The plaintiffs argued that the program violates the equal protection and education clauses of the state constitution, and that each city would be harmed from the loss of education-related funding that would occur when students drop out of public schools and go to private schools.
The defendants argued that the claims are not yet ripe, since a state "school improvement fund" would pay back the lost funding to the affected counties for three years.
To continue reading, click here.