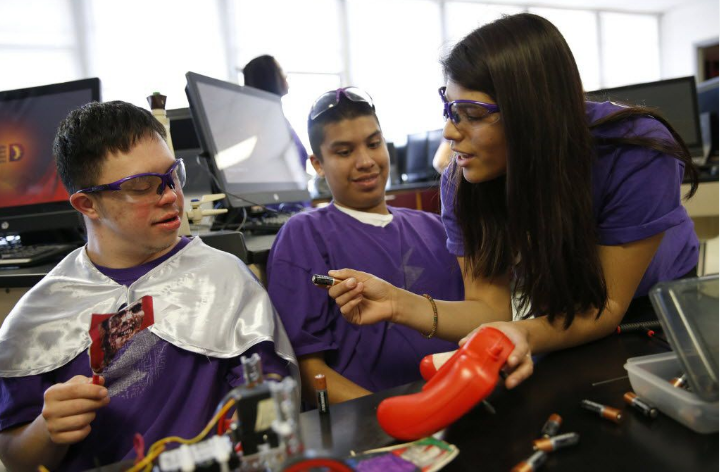 Editor's note: This article appeared last week on dallasnews.com.
Texas lawmakers want a better way to educate students with disabilities, but will they turn to voucher-like programs to do so? A committee's recent debate on expanding microgrants and other school-choice options could foreshadow the anticipated fight over school vouchers.
The Texas Commission on Special Education Funding recently discussed draft recommendations that include expanding a program that awards families of students with special needs one-time grants to use toward education services, such as tutoring or therapy. Supporters called the grants "one step away" from voucher-like efforts.
This month, the commission heard testimony on whether Texas should create education savings accounts for students with disabilities. Such accounts give parents public funds directly to pay for private-school tuition or for other education expenses.
More than a dozen speakers, including researchers, lobbyists, advocates and parents, spoke during the hearing that lasted more than five hours. Many touted the success of similar programs in other states, while others passionately warned the commission about the negative impacts voucher-like initiatives can have when they divert funding from public schools.
Many private schools could make room for students with education savings accounts, said Laura Colangelo, executive director of the Texas Private Schools Associations.
"There are many parents desperate for this option," Colangelo told lawmakers.
To continue reading, click here.