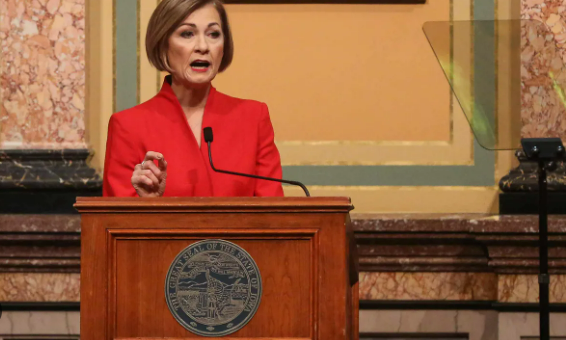 Editor's note: This commentary from Trish Wilger, executive director of the Iowa Alliance for Choice in Education, appeared last week on iowacapitaldispatch.com.
We're nearly three years past the start of the COVID pandemic and life is returning to pre-pandemic times, except for one area — education. Parents got an unprecedented opportunity for an up-close view into the education their children were being provided. Awareness brought about an increased demand from parents for more educational options for their kids, demand that has only grown over time.
In Iowa, we are fortunate to have a governor and legislators who are intent on offering those parents more options.
Gov. Kim Reynolds fought hard for her Student First Scholarship program this year. School choice supporters are hopeful that a bill for an even more robust education savings account will be presented during the 2023 session.
Education savings accounts give parents control over education spending for their children. A portion of state funds are deposited into an individual account that parents use for qualified education expenses for their child. Under last session's proposal, up to 10,000 income-qualified transfer students could use up to $5,400 in an ESA, which is considerably less than the over $7,000 the state would spend educating each of those children in the public school system.
Last session, like every session, Iowa public schools received an increase in state funding. Iowa's public-school districts also receive funding from property taxes and local levies, as well as federal funding, which are not mainly (or all) based on enrollment numbers.
Opponents to school choice make many assertions that are an insult to the public-school districts they are supporting. Opponents argue that if an ESA takes effect there will be a mass exodus from public schools. This assumes that every parent would leave the public school if given the opportunity — not a vote of confidence in public schools.
We also hear that ESAs are harmful to rural districts with enrollment so small that if even three students transferred, the school district could not survive. That enrollment decrease could happen if just one family moved away; are we to believe that rural districts are that close to financial ruin?
To continue reading, click here.