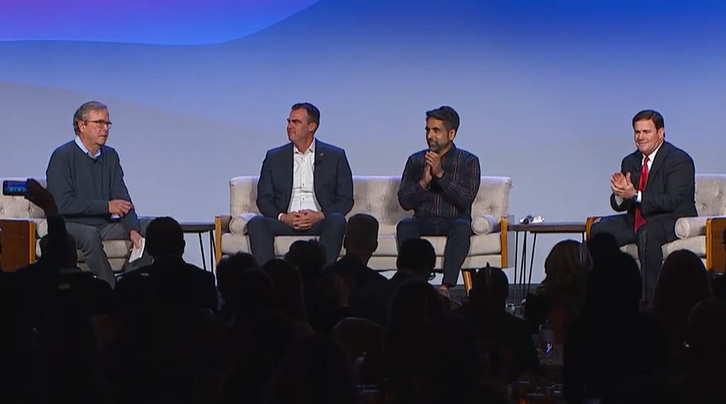 Editor's note: Former Florida Gov. Jeb Bush leads a discussion with Arizona Gov. Doug Ducey, Oklahoma Gov. Kevin Stitt, and Kahn Academy CEO Sal Khan for an inside look at the education innovations unfolding across the country.
In this video recorded as the keynote session at ExcelinEd's recent education summit, Bush shines a light on Kahn World School's groundbreaking partnership in Arizona with ASU Prep and the policies that can foster such innovations.
(You can read reimaginED senior writer Lisa Buie's story about the partnership here.)
Bush also prompts Ducey and Stitt to discuss policy innovations unfolding in their states, how they overcame political obstacles, and their take on what the future holds for students and families.
You can watch the video here.