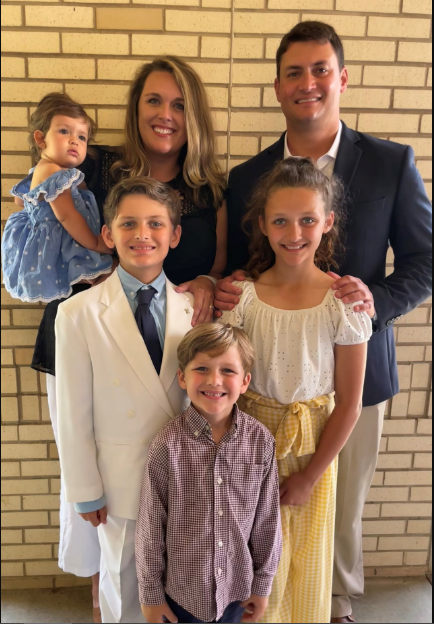 On this episode, senior writer Lisa Buie talks with Jacquelyn Forte of Pensacola, Florida. Forte is the mother of four children, including three who attend a Catholic school on state education choice scholarships.
Her oldest child, Jude, initially received the McKay Scholarship for Students with Disabilities, which merged this year with the state Family Empowerment Scholarship for students with Unique Abilities scholarship. That program offers parents spending flexibility in the form of education savings accounts, which in addition to paying for private school tuition and fees, can be used for tutoring, curriculum, therapies not covered by insurance, and other pre-approved expenses.
Forte loves the flexibility that the new scholarship offers Jude, including speech therapy he's been afforded since age 2.  Jude is now thriving and recently qualified for his school's gifted program.
Forte expressed her gratitude for a change in state law that makes siblings of scholarship students automatically eligible for the Family Empowerment Scholarship for Educational Options.  The teacher-turned-homemaker called it a "godsend" that gives her and her husband, who works in pharmaceutical sales, financial breathing room while sending all three children to the same Catholic school that offers them a sense of community along with great academics and a solid faith-based foundation.
A proponent of any change to the program that would expand eligibility, she acknowledged how it could benefit her other children as well. Any leftover funds could be applied to extra-curricular activities, unforms and school supplies.
https://www.reimaginedonline.org/wp-content/uploads/2022/11/JaqForte_mixdown-final.mp3
EPISODE DETAILS:
How the family learned about Florida's education choice scholarship programs
How the scholarship program benefited her firstborn child
What the expanded eligibility to siblings means to her family
Why she hopes the flexibility that benefits her son could be added to the traditional scholarship programs her other children are using to attend private school