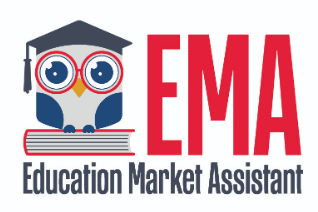 Editor's note: In keeping with our year-end tradition, the team at reimaginED reviewed our work over the past 12 months to find stories and commentaries that represent our best content of 2022. This post from reimaginED senior writer Lisa Buie is the fourth in our series.
On this episode, reimaginED senior writer Lisa Buie hosts Step Up For Students president Doug Tuthill and Heidie Nesset, Step Up's director of platform operations, for a discussion on the vital role that infrastructure plays in expanding education choice on a large scale so that it will be accessible to more families regardless of income.
Tuthill and Nesset share how landmark legislation in 2021 changed the state's education choice landscape by consolidating the Gardiner Scholarship program and folding it into the Family Empowerment Scholarship, creating the Family Empowerment Scholarship for Students with Unique Abilities. The new law also expanded eligibility to the income-based Family Empowerment Scholarship for Educational Options to military families.
Follow-up legislation approved in 2022 further expanded eligibility by opening the program to children of law enforcement officers regardless of income. The Legislature also approved the New Worlds Reading Scholarship, which serves district school students in elementary grades who struggle with reading.
Tuthill said he expects the programs to serve 304,000 students statewide this year, which represents about 12% of the state's K-12 students.
"What we're seeing is parents increasingly want more freedom and more resources to customize education for their child … And so moving forward, the goal is to provide the infrastructure to help families provide a customized education for their children. We're seeing a virtuous cycle in supply and demand. We're seeing a lot of teachers start their own schools … So you see a lot of innovation, a lot of diversity … As more families want more opportunities, more educators are creating more opportunities."
Tuthill and Nesset discuss how this exponential growth requires changes in the way services are managed to make the process simple for scholarship families and providers as well as changes to ensure accountability.
They also explain the new Education Market Assistant platform Step Up For Students developed. Nicknamed "Emma," this innovation will supply the necessary infrastructure as both the number of families seeking the best educational fit for their children and the number of providers continues to grow in Florida and across the United States.
EPISODE DETAILS:
What is meant by customized education and the massive growth in demand from families to determine and access the best fit for their children
Where the current delivery method falls short in the face of increases in demand
Why education savings accounts are the best way to provide the flexibility that parents seek
The need for a platform that provides scalability, efficiency, and accountability to manage education savings accounts
How the new Education Market Assistant will meet the need for a well-regulated, well-managed, scalable platform
How EMA is working in West Virginia, which recently approved the Hope Scholarship program, offering parents flexibility through education savings accounts
RELEVANT LINKS
https://www.stepupforstudents.org/
https://www.hopescholarshipwv.com/