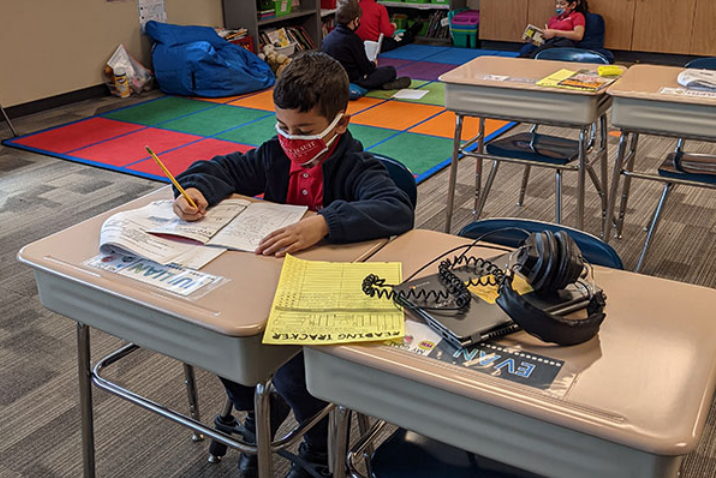 Editor's note: This guest column comes from Sherlean Roberts, a graduate of Milwaukee's school choice programs, a student at Marquette University, and a 2022 Future Leaders Fellow with the American Federation for Children.
Wisconsin is known for being a divided and polarized state in areas of social reform and state-shared revenues, but more importantly in education. Yet Wisconsin families of all political parties are like families across America: They value a good education and want their children to have one.
Following a mid-term election in which many school choice champions won across America, I hope that my home state will keep prioritizing families.
The Wisconsin Department of Public Instruction released the numbers concerning pupil count in public, private and charter schools within Wisconsin. The state's four private school parental choice programs reported a combined headcount of 52,189 by the third Friday of September 2022.
This was a 6.7% increase over 2021. The number of 4,000 headcount in private school parental choice programs increased by 8.5%, kindergarten increased by 5.1% and grades 1-12 were up by 6.8%. The private parental school choice programs are not only being utilized and growing but families are getting a chance to shape the direction of education in Wisconsin.
As a participant of the school choice program, I have been afforded educational opportunities that historically have left many behind in the city of Milwaukee. Yet only 69% of students graduate from high school in Milwaukee.
Dr. Howard Fuller Collegiate Academy was incredibly different from my neighborhood high schools, and I am thankful for the guidance and education I received from my school. It has a 100% graduation rate; all my classmates got accepted into college. Despite the horrible statistics of the schools surrounding us, we dared to always be different and stand out in the most positive way. I received an amazing K-12 education, and now I am attending college on a full-ride scholarship.
Now, more than ever families need educational choices. During the pandemic, parents and students across our nation and Wisconsin became first-hand witnesses to some of the greatest learning losses of our time. Students of color and low-income students were disproportionately affected, especially in Wisconsin.
Wisconsin still holds the record for the largest NAEP score gap between Black and white students. This staggering reality might explain the importance of providing families educational options in why the four programs continue to grow in Wisconsin.
The voices of Wisconsin residents are not always reflected regarding decisions in our polarized political environment, and sadly, not every candidate who won on Tuesday supports the rights of students like me. Every child should be able to attend a school that cares for each student as an individual.
Sometimes, just having a teacher who smiles and asks about your day can make an essential difference in a student's education; I know it did for me. But too many children will never get this opportunity without school choice.
Wisconsin currently has an enrollment capacity of 7% of the public school district enrollment for the parental choice programs, which give lower-income students vouchers to attend a private school of their choice. The cap continues to increase each year until it reaches 10%, at which point the cap will no longer exist. But right now, there are children who qualify to participate but are left on waiting lists every year.
For many students, especially minority and low-income students, waiting means never being afforded the opportunities I received, and this is a disservice to families across Wisconsin. While legislators are afraid to get rid of the cap, many more students continue to fall behind.
According to a report done by the DPI, students from 6-18 years old are choosing independent charter schools in Milwaukee. Parental school choice is working for minority families in our community, and this is an issue that we can no longer be silenced on.
There are 61.3% of Wisconsinites who support the state's private school choice programs, but our representatives are not yet reflecting that desire. Instead, Wisconsin families continue to watch their children fall behind while they remain on a waiting list.
For the sake of students like me, we must keep working for a world in which every student has a chance to learn.