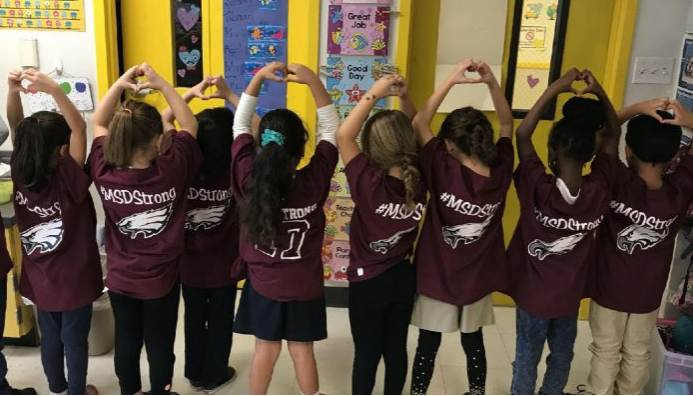 A new report from the National Alliance for Public Charter Schools reveals three key takeaways, updating its 2021 charter school enrollment report, "Voting With Their Feet."
Titled "Changing Course: Public School Enrollment Shifts During the Pandemic," the report is an analysis of student enrollment trends in public schools during the pandemic (2019-20 to 2021-22 school years).
The numbers show that more than 240,000 students enrolled in charter schools, a 7% increase—while district public schools lost approximately 1.5 million students—nearly a 3.5% decrease.
The report also examines population shifts and enrollment trends for white, Black, and Hispanic students and indicates an increase in white, Black, and Hispanic enrollment in public charter schools. Overall, public charter school enrollment outpaced state population shifts in the majority of the states examined.
The new report logically builds on last year's report, which showed public schools nationwide lost nearly 1.5 million students (a decline of 3.5%) while charter schools gained 237,311 students (an increase of 7%). According to the update, those new charter school students didn't return.
For the new report, the Alliance obtained robust and reliable subpopulation data for White, Black, and Hispanic students in 25 of the 41 states in its analysis, looking at two questions: Did enrollment increase for the subpopulation of students? And did the subpopulation's enrollment trend outperform or underperform the state's enrollment trend by type of public school?
A Harris Poll commissioned by the Alliance may explain why: "Eighty-nine percent of parents whose children have switched school types report that they or their child experienced a positive change as a result of the switch."
The most likely positive experience, as explained by the poll, was that students were happier at their new school (57% of respondents).
The poll also found that 9% of parents agreed that "one size doesn't fit all in education," and that 86% of parents wanted options outside the district school their child is zoned to attend.
According to the latest data, Florida public charter school enrollment rose from 329,219 in 2019-20 to 341,926 in 2020-21, an increase of 3.7%. Meanwhile, enrollment in non-charter Florida public schools fell from 2,529,733 in 2019-20 to 2,449,761 in 2020-21, a 3.16% decrease.