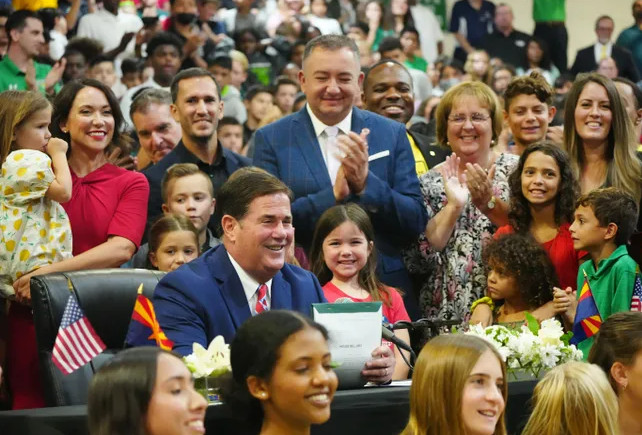 Editor's note: This article, which appeared Monday on dailycaller.com, references Florida's Family Empowerment Scholarship.
The school choice movement is gaining momentum as states focus on legislation that would give families greater freedom to select their child's education, advocates told the Daily Caller News Foundation.
Utah, New Hampshire and South Carolina are pushing for more expansive school choice legislation that would increase the value of school choice vouchers and the number of eligible students, while states such as Arizona and Florida have already implemented programs that provide vouchers to students outside of the public school system. The increasing push for more school choice legislation across the country is because other states have provided the model to do so, advocates told the DCNF.
"It's great news that states across the country are focusing on funding students instead of school systems," Laura Zorc, executive director of Building Education for Students Together, a group focused on parental rights in education, told the DCNF.
"School choice is bound to be a talked about issue in 2023 legislative sessions. I believe that we will see many states opt to advance legislation that replicates the great strides towards school choice that Florida Gov. DeSantis has made."
DeSantis signed the Family Empowerment Scholarship which initially gave vouchers to 17,000 students and allows an increase in vouchers for 28,000 low-income students seeking a private school education.
To continue reading, click here.