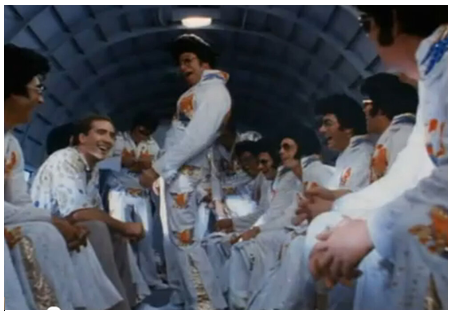 In the film Honeymoon in Vegas, Nicolas Cage jumps out of a plane with the Flying Elvises-Utah Chapter! The Flying Elvi are still donning the rhinestone suits and jumping out of planes today.
Irreversible momentum Utah chapter!
Back in the Dark Ages (2021) and before the nation had effectively no private choice programs with broad (universal or near universal) and funded eligibility. Then in 2022 advocates successfully concluded wrangling over two such programs in Arizona and West Virginia. Now, at the close of the first month of the 2023 state legislative season, the map looks like: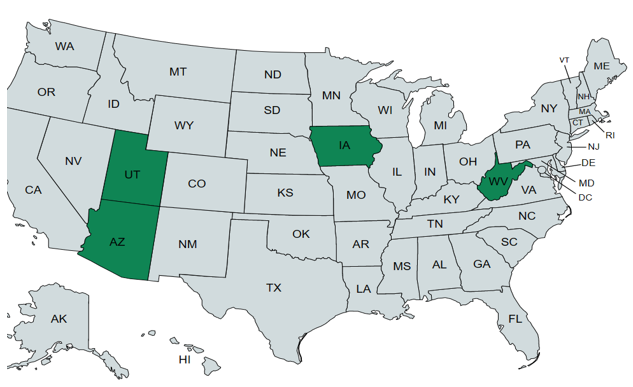 Utah joined the fun last week when Governor Spencer Cox signed legislation creating the Utah Fits All Scholarship Program. Utah had the fastest rate of population growth in the 2020 Census at 18.4, well over twice the national rate, and as a regular visitor to the Beehive State I can tell you that folks report population growth going even faster during the pandemic. Bravo to Utah's indefatigable school choice advocates.
Now: Four down, 46 to go. Which state will be next to end K-12 conscription?