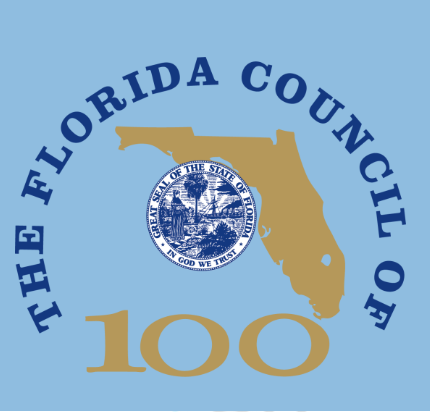 A statewide group of top business leaders has endorsed landmark legislation that would extend education choice to all K-12 students in Florida.
The Florida Council of 100 issued the following statement on Wednesday in support of HB 1, which is scheduled for a hearing Thursday before the House Choice and Innovation Subcommittee.
"Research shows that the performance of all schools is enhanced by providing educational opportunities beyond traditionally zoned neighborhood schools. Florida's families deserve to have options that best meet the needs of each child.
This is critical to prepare future generations of Floridians to compete and win in the modern economy.  We applaud the Speaker and the legislature for considering options that expand school choice and lead to greater opportunity for all of Florida's students."
The Florida Council of 100 is a private, nonprofit, nonpartisan organization of business leaders, which exists to promote the economic growth of Florida and improve the economic well-being and quality of life of its citizenry. It represents more than 140 companies and more than 1.3 million employees. In addition to CEOs at top companies, the group also includes some state and national political heavyweights.
Council officers include its chairman, Eric Silagy, who is chairman, president, and CEO of Florida Power and Light; former U.S. Sen. George LeMieux, board chairman at Gunster; Ignatio B. Felix, treasurer and managing partner of McKinsey & Associates; and Sydney Kitson, the council's immediate past chairman and chairman and CEO of Kitson & Partners.
Board members include former Florida House Speaker Will Weatherford, a businessman who is now chairman of the board of trustees at the University of South Florida; John Couris, president and CEO of Tampa General Hospital; Rhea Law, president of the University of South Florida; and Todd Jones, president of Publix Super Markets, Inc.
The endorsement comes at a key time for the bill, which goes before its first committee on Thursday. The bill would remove income limits from all the state's two major income-based programs, the Florida Tax Credit Scholarship Program, and the Family Empowerment Scholarship for Education Options.
Families whose income is at or below 185% of federal poverty line, about $55,500 for a family of four, would still receive priority.
The bill also would convert traditional scholarships, in which money goes directly to a private school for tuition and fees, to education savings accounts. Known as ESAs, these funds allow parents to direct funds toward other approved uses such as private tutoring, instructional material, including digital and internet resources, curriculum, a virtual program or online course that meets state requirements, and tuition and fees associated with homeschooling.
(The number of homeschooled students using the formerly income-based programs will be capped and increased each year until 2027.)
The bill would let families bank up to $24,000 in the ESA of each child receiving the educational options scholarship to put toward approved uses.
Sponsored by state Rep. Kaylee Tuck, R-Lake Placid, and co-sponsored by Rep. Susan Plasencia, R-Winter Park,  the bill is one of the top priorities of House Speaker Paul Renner. It has no Senate companion bill; however, Senate President Kathleen Passidomo has expressed her support.
The bill also has received support from former Florida Gov. Jeb Bush and his Foundation for Florida's Future.